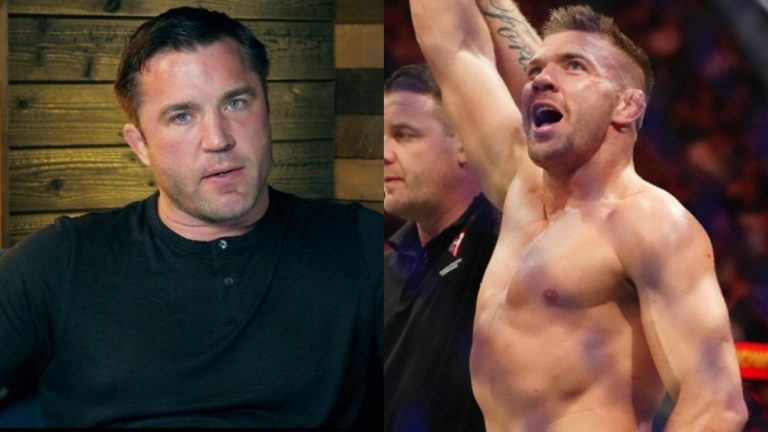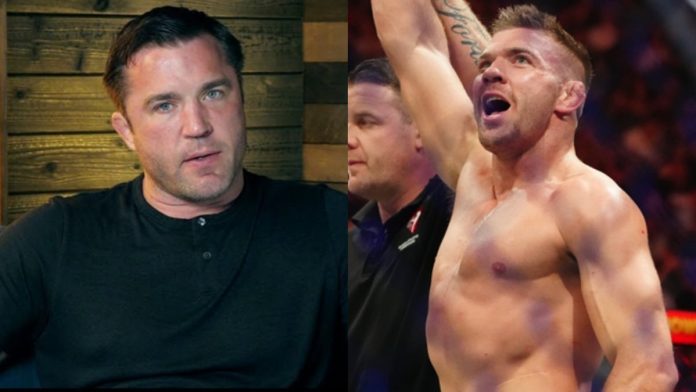 UFC veteran and top MMA analyst, Chael Sonnen, has weighed in on a potential matchup between Sean Strickland and Israel Adesanya.
Following Strickland's middleweight title victory against Adesanya at UFC 293, Dana White said that he prioritizes a rematch between the two. However, Dricus Du Plessis thinks it's his time to shine.
According to Sonnen, Du Plessis, who had been gaining momentum and attention in the division, now finds himself facing a challenging situation, especially when there's a blockbuster middleweight fight coming up between Khamzat Chimaev and Paulo Costa next month at UFC 294.
"It's not a great idea to sit around and wait, and Du Plessis just needed a little more time," Sonnen said during a recent appearance on The MMA Hour. "He just needed that one match. I don't know that he's the No. 1 contender. I do think that's a beautiful fight. But if we go and do the rematch, which I'm sure we're going to do — so we do Strickland vs. Izzy [2], let's say that the oddsmakers get it right [and] Izzy beats him. You're telling me we're not going to the trilogy? We're going to make it so known that we don't want Sean as our champion, we're not even going to hide it?
"So then if you do do a trilogy, I just ate up the next 12 months, but even if I don't eat up those 12 months, while Chimaev and Paulo Costa is likely only to the hardcores an elimination bout, I think as that fight gets closer, it's going to be revealed to the world and we're all going to know it's an elimination bout."
While Sonnen acknowledged the appeal of a potential matchup between Du Plessis and Strickland, he questioned whether the South African should be considered the No. 1 contender at this point. He also looked for the possibility of a trilogy fight if Adesanya were to regain the title in a rematch.
"I don't know what to do with du Plessis, and I think that's a really hard spot. Du Plessis once had this great attitude: Put me on the undercard, I'll fight anybody. And he proved it. He went out and fought Robbert Whittaker, nobody not named Izzy Adesanya got the jump on him. He's got to go after somebody else. But du Plessis has also got to know what time it is."
Do you agree with Chael Sonnen?