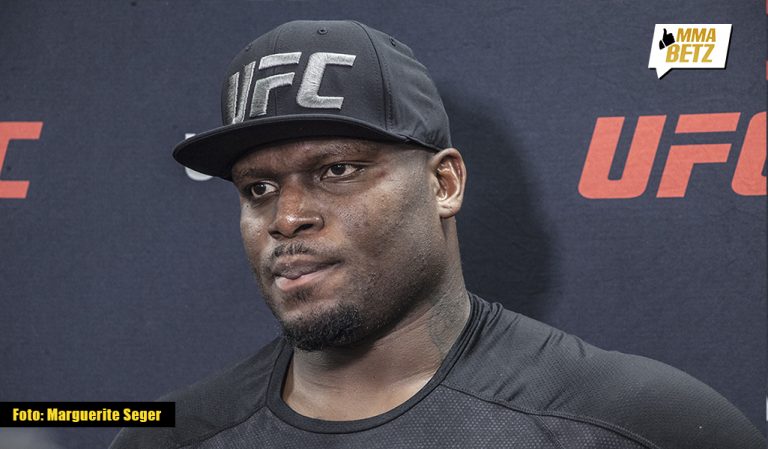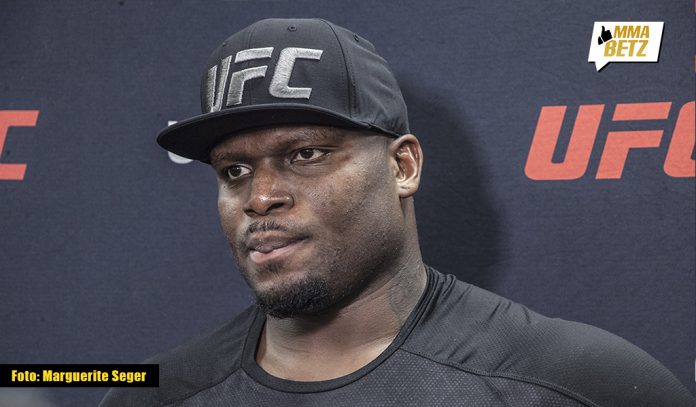 With Jon Jones presumably out of the equation, Derrick Lewis is expected to rematch Francis Ngannou for the UFC heavyweight title in the summer.
The two fighters competed for the first time at UFC 226, when Lewis beat Ngannou by unanimous decision in a rare heavyweight snoozefest. 'The Black Beast' predicts that he will knockout 'The Predator' in their rematch however.
'Ngannou Makes Me Look Fat'
During a guest fighter interview at UFC 262 (as transcribed by MMA Junkie), Lewis stated in typical 'Derrick Lewis style' that he doesn't like Ngannou, because he makes him look 'fat'.
"He makes me look fat when I stand next to him so f*** him," Lewis said. "F*** Francis. And eat some Popeyes."
Ngannou isn't an exception though, as Lewis said that he doesn't like anyone in the UFC heavyweight division.
"I really don't like none of the guys that I fight, none of the guys in my division," Lewis said. "Just because the type of mindset I go into each and every fight. I don't want to be friends with none of them. So, f*** them."
The Rematch
Lewis has previously taken the blame for how their UFC 226 bout played out, saying that he came in the fight underprepared. The 36 year old Luisiana native however is positive that their rematch will be much better fight for the fans.
"It can't be any worse than it was," Lewis said. "So it has to be. Even if it's one punch extra than the last fight, it gotta be better than it was, and I believe it is because we both improved in a lot of areas than we were in the last fight we had."
Who do you think wins the rematch between Derrick Lewis and Francis Ngannou, planned in the summer?
See also: