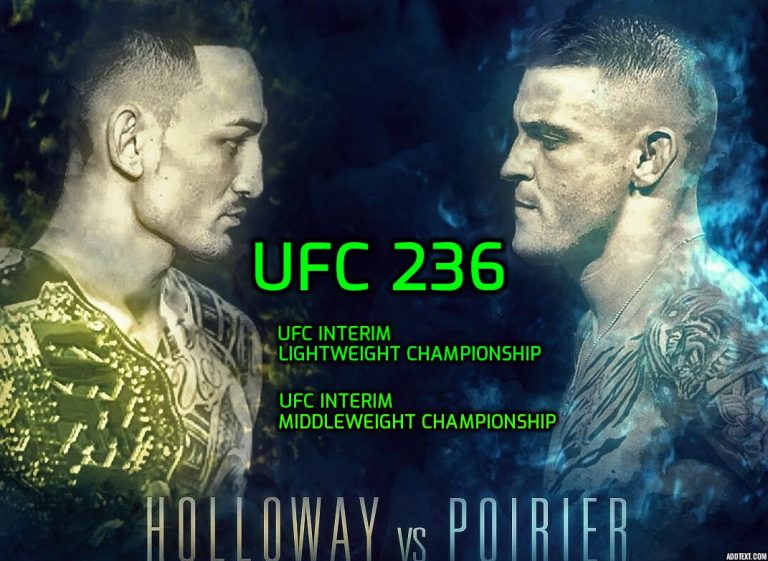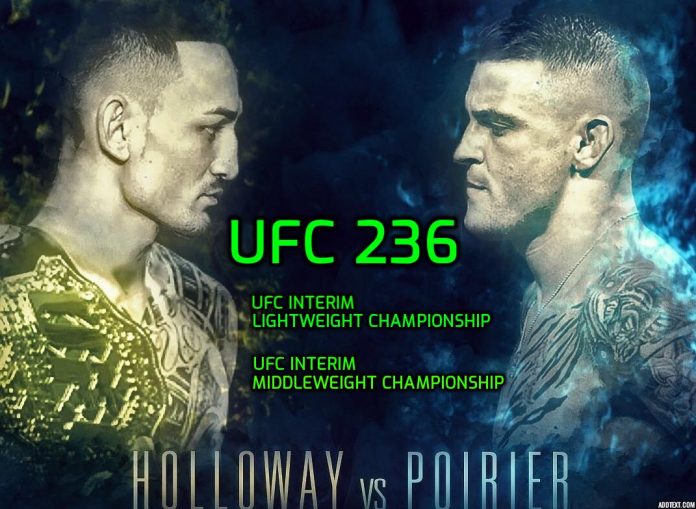 It appears that UFC 236 will have interim title fights in the co-main, and main event, as long as nothing happens to any of the four fighters participating. Dustin Poirier welcomed Max Holloway to the UFC in early 2012, and will now welcome him to the UFC's Lightweight division. We also of course have Israel Adesanya fresh off his win over Anderson Silva taking on the number one contender at middleweight, Kelvin Gastelum. On this night in Atlanta, Georgia, we have a great night of fights, but I will only be talking about these two in this text. Continue reading to learn more about these four killers!
Max Holloway (20-3) vs. Dustin Poirier (24-5) 1 NC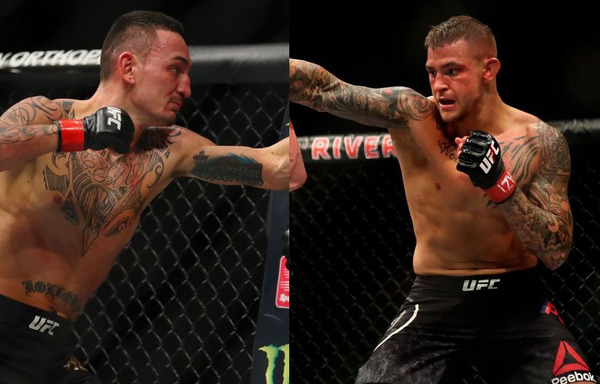 The first time these two met was the headliner of the UFC 143 prelims, the night Nick Diaz fought Carlos Condit for the UFC Interim Welterweight Championship. Ricardo Lamas was expected to fight Dustin Poirier at this event, however Lamas pulled out and was replaced by Max Holloway, who had just turned 20 years old, and making his UFC debut. He didn't win the fight, he did however look like a pretty seasoned kid, his striking was working for him early on. Poirier had enough of it after a couple minutes and took it to the ground and stepped into mount quickly thereafter. Poirier proceeds to try to get a higher mount position, and initially goes for an armbar; as Holloway defends and gets in Poirier's guard, Dustin then switches to a triangle, and rolls him over and takes the arm to get the mounted triangle armbar victory in round one.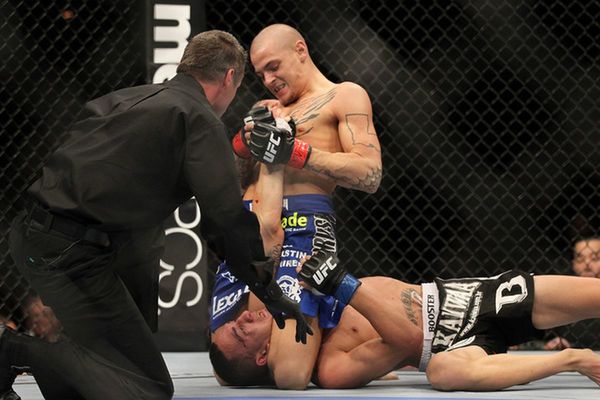 I mentioned how Max was just 20 years old in this fight, well Dustin was only 23; they're both men now, neither of them have kid strength anymore, and they're both fighting a weight class above now. I'm very excited to see how it goes down this time around, especially considering it's a five round interim title fight. We may never see Max Holloway at 145 lbs again.
Kelvin Gastelum (15-3) 1 NC vs. Israel Adesanya (16-0)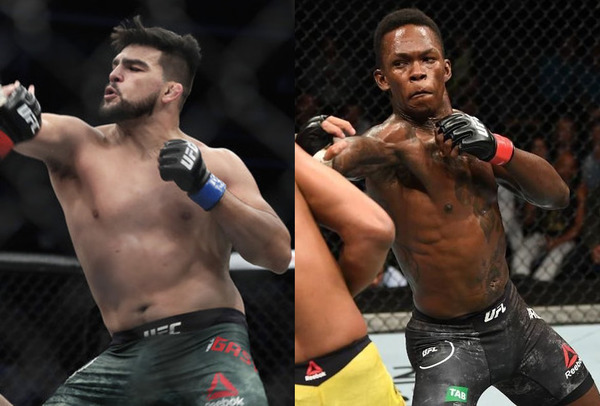 The reason this fight comes about is the fact that Israel Adesanya versus Anderson Silva was a number one contender fight, and the vacant title bout didn't happen at UFC 134. Robert Whittaker isn't well enough to defend his title soon, so the UFC put together the two number one contenders to see who will fight Robert in the future. One thing that strikes me right away is the fact that Kelvin is 5'9" with a 72" reach, and Israel is 6'4" with an 80" reach, I think it may be hard for Kelvin to get on the inside of that. Or could it be kind of like the Vettori fight for Israel?
Marvin Vettori was able to get on the inside against him, he didn't do enough to win of course; he's a little taller than Kelvin with a couple inch reach on him as well, but Kelvin's better at everything than Marvin is. I was thinking perhaps if he did win, he'd get on the inside and take Israel down like Vettori did in the third round. Israel has also shown an impressive takedown defense evolution, getting taken down less times in each fight he's had in the UFC. At 16-0 with 13 knockouts, let alone his kickboxing resume, I find every fight he's in to be very interesting, he may become one of the greats.
Same with Kelvin however, no one picked that kid to win The Ultimate Fighter, but he did. No one expected him to be able to perform at middleweight like he did at welterweight either, but he has. I know many people, fans and fighters, don't like interim titles, and I don't blame anyone who doesn't anymore, because what the UFC did to Tony and Colby is shameful; I do however love getting two five round fights on one card. Tune in on April 13 to find out how these ones go.