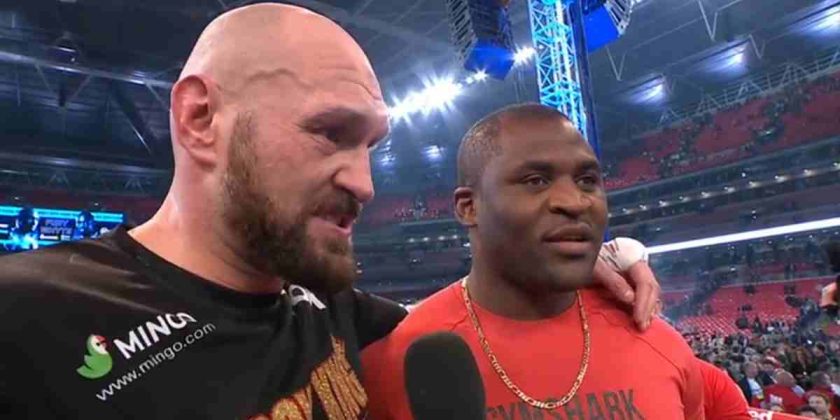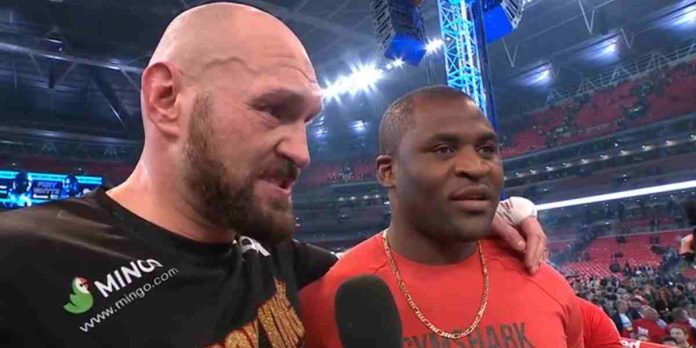 Tom Aspinall, who is helping Tyson Fury prepare for his fight against Francis Ngannou, has explained why the former UFC heavyweight champion is a bigger problem than Anthony Joshua.
Ngannou will make his professional boxing debut against Fury in Saudi Arabia in October, and Aspinall is helping his compatriot prepare for the fight. The Cameroonian has a bigger name in his camp, however, and he is one of the baddest boxers of all time, Mike Tyson.
While having Tyson in your corner is already a problem for the opposition, Ngannou's unorthodox fighting style, and especially his looping punches make him a much more dangerous challenge for Fury than Joshua, who'd have been the easiest fight for 'The Gypsy King', according to Aspinall.
"See, someone like Tyson who's been boxing all their life, or any boxer who's been boxing most of their life, a lot of boxers fight very similar," Aspinall said during a recent appearance on Michael Bisping's YouTube channel. "It's not too dissimilar, especially you come through the amateur circuit and you go the Olympic route and all that kind of stuff. A lot of these guys have very, very similar styles. When you throw somebody in like a Deontay Wilder, like a Francis Ngannou who's throwing looping shots and uppercuts and doing all kinds of unorthodox stuff, the boxers aren't as used to it as they would like – for example, if Tyson Fury boxed Anthony Joshua, it would be the easiest fight ever for him.
"Easiest fight ever, 'cause he's so basic… It's gonna be much harder for a traditional boxer to fight someone more unorthodox. So I can see Francis bringing a few more problems than somebody like an Anthony Joshua would to Tyson Fury."
Do you agree with Tom Aspinall?