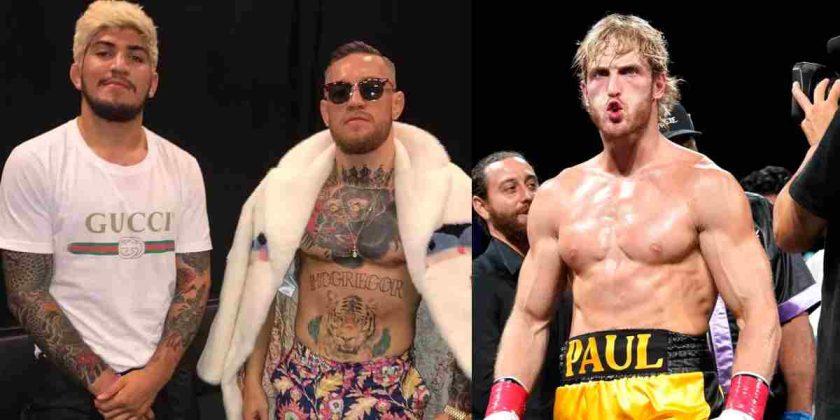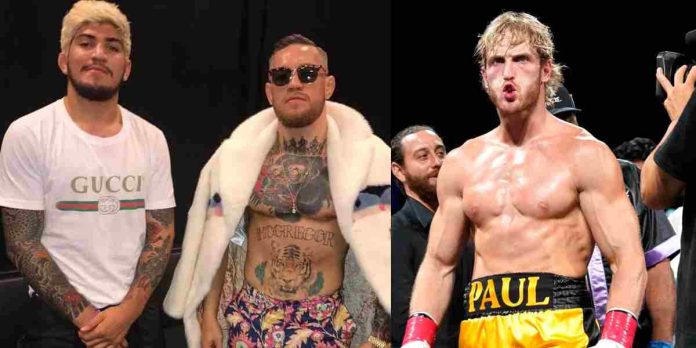 Conor McGregor believes Dillon Danis will one hundred percent defeat Logan Paul in their boxing match in October.
Since the announcement, both Logan and Danis have been having a go at each other on social media, with McGregor's right-hand man already managing to get under his opponent's skin. Danis was recently warned by Misfits Boxing that if he doesn't stop his Twitter onslaught against Paul, the fight will be canceled.
Paul himself has added a pull-out clause in their contract in case Danis decides to withdraw for one reason or another. The American BJJ ace most recently withdrew from his fight against YouTube KSI, and to prevent that from happening, Paul has added a weird clause in their contract. Should Danis pull out due to an illogical reason, he will be slapped with a $100,000 fine.
Luckily, Danis has the backing of a combat icon cum businessman, who won't allow Paul and his team to bully his bestie.
"Dillon will win, for sure," Conor McGregor said in an interview with Matchroom Boxing. "They're already backtracking, they're walking out on it. I've known Dillon for years, trained with him many times, and helped him. I'm guiding him. I'm training him for this, and I guarantee a win. I hope the lad shows up. He tried to put a bill on us if we don't show up – we're going to put a bill on him if he doesn't show up."
McGregor also revealed that he will help Danis prepare for the boxing bout.
"For sure, [I'll train him], I'm getting into camp myself after this," McGregor said. "[I'll] get our team organized, and I'm going to bring Dillon on board. I was training with him when I was in New York — I was in New York for about a month or so — [and] he's in a great space mentally, he's revved himself up. He was in a bad spot. Now, he's picked himself back up, now he's in a great spot. It was great to see, and I back him all the way."
Who do you think will win?