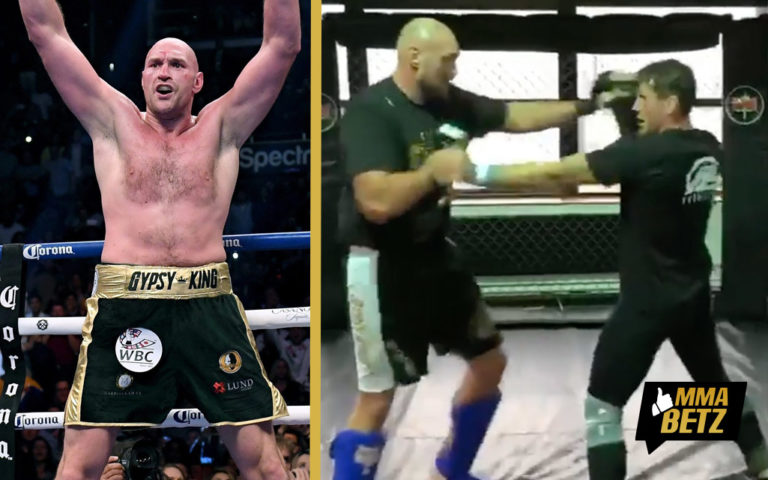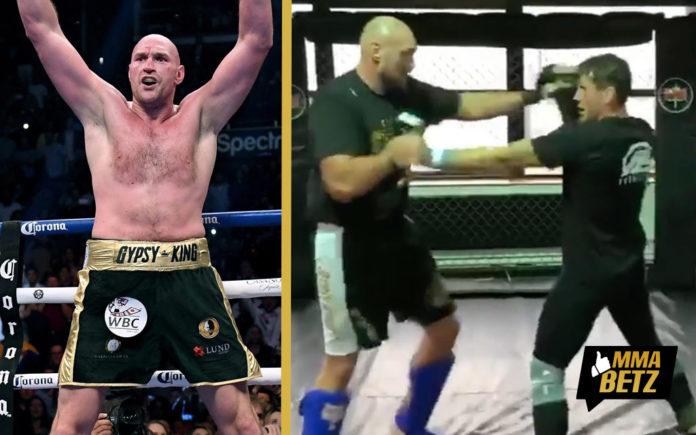 The former heavyweight champion in boxing, Tyson Fury, is dead serious with his MMA ambitions.
On Saturday he posted several posts on his Instagram account showing his first MMA training with the UFC star Darren Till.
You can clearly see Fury wearing UFC gloves and training his elbows and knees, while Till is holding the pads.
Visa det här inlägget på Instagram
FURY & TILL ?

Heavyweight king @Tyson_Fury has spent the day working on his MMA skills with @UFC superstar @DarrenTill2.

Two fantastic fighters training together. ?#TeamMTKGlobal #TysonFury #DarrenTill pic.twitter.com/icx6MUZPLK

— MTK Global ? (@MTKGlobal) November 9, 2019
Even UFC president, Dana White, posted a clip with Fury and Till.
Visa det här inlägget på Instagram