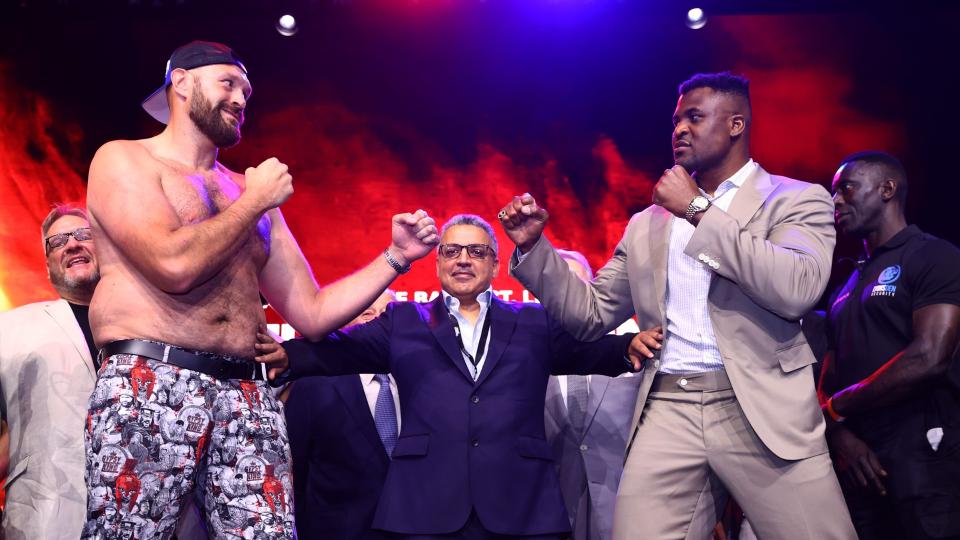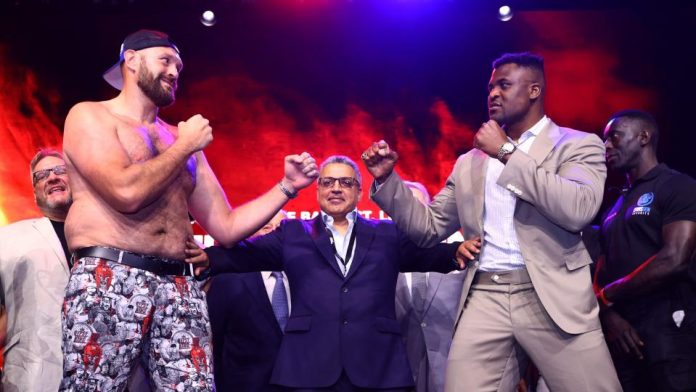 Tyson Fury has said that he will absolutely destroy former UFC heavyweight champion Francis Ngnannou in boxing and in mixed martial arts.
Fury and Ngannou are scheduled to lock horns in a blockbuster boxing match on October 28th in Riyadh, Saudi Arabia.
During a recent pre-fight press conference in London, Fury aimed several jabs at Ngannou, going as far as saying that he will 'kick his ass' in boxing and in MMA.
"I think I could beat you in a cage," Fury said. "I would kick your ass in a cage, no problem. I'll beat you in a boxing ring and then I'll kick your ass in a cage. 100 percent. I'll beat you at boxing, and I'll beat you in a cage. No problem. I'll beat him at boxing and I'll beat him at a cage fight, no two ways about it."
In response to Fury's comments, Ngannou said that although Fury is a great boxer, his skill set is limited as far as mixed martial arts is concerned.
"World champion in boxing," Ngannou responded. "Because in fighting, I think you are very limited in general. Bro, you're very limited."
When asked about potential boxing matches against Anthony Joshua and Deontay Wilder, Fury said that he isn't interested in fighting them.
"Both p***ies, both losers," Fury said.
Joshua and Wilder were expected to lock horns in Saudi Arabia this year, but according to former WBC cruiserweight world champion Tony Bellew, the Joshua vs. Wilder fight may not be happening at all and instead, AJ could be fighting Fury next.