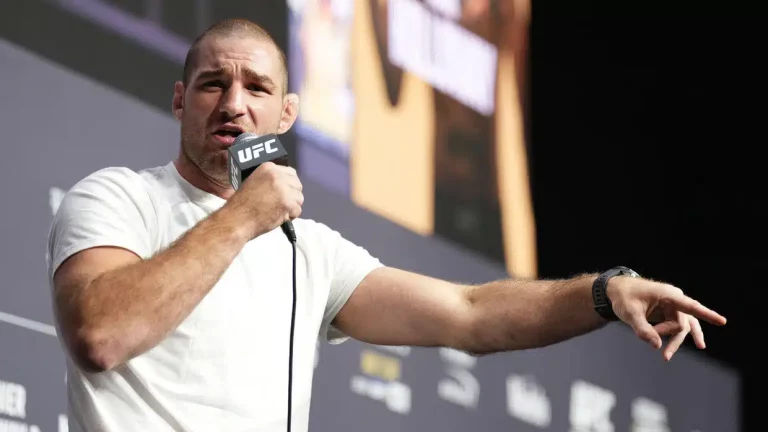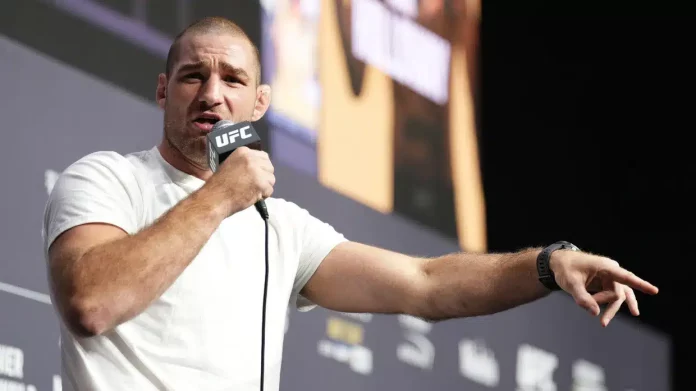 Sean Strickland's trip to Australia started off with a BANG. Literally.
The UFC middleweight is set to challenge divisional champion, Israel Adesanya, for the belt at UFC 293, which takes place in Sydney, Australia, where 'The Last Stylebender' enjoys a lot of support for being a New Zealander.
Strickland is currently in enemy territory and he realized it a few hours after landing in Australia. According to the outspoken UFC fighter, a UFC fan tried to talk smack to him on the street and Sean clocked him with a sharp punch to his breadbasket.
Thankfully, the victim didn't press charges.
"Boom, right in the guts. I'd only been in Australia a day and already I'd committed an assault. Initially, I thought the guy was coming up for a photo. Because anybody who wants a photo, man, I love the fans," Sean Strickland said to Fox Sports Australia. "But if you wanna come up to me and run your f*****g mouth, I'll smack you like I smack anybody else. Uppercut to his stomach. Then I walked away. But if I see the guy again, man, no problems… I'll thank him for not pressing charges."
"We live in a world now where so many people run their mouths online, they run their mouths in person, without any repercussions whatsoever," Strickland said.
Strickland also went off on his rival.
"Nobody likes f****** Izzy. He's a f****** cringe-lord," Strickland said at UFC 293 media day. "Everything that guy does makes you f****** wince. Like, did he really do that? Is he really race-baiting Dricus [Du Plessis] right now? How does this play out for you? The thing about Izzy, when somebody sucks to that degree, it's pretty f****** easy to make fun of them.
"This f****** cringe-lord. F****** A. Even talking about him makes me want to go f****** take a shower. I feel dirty."
Who do you think will win?