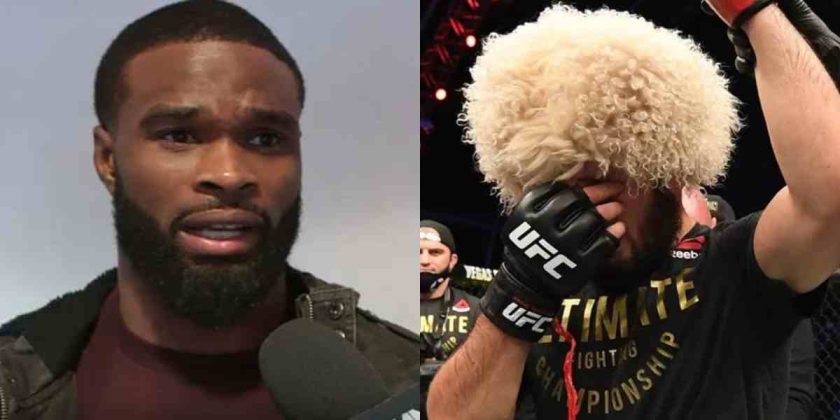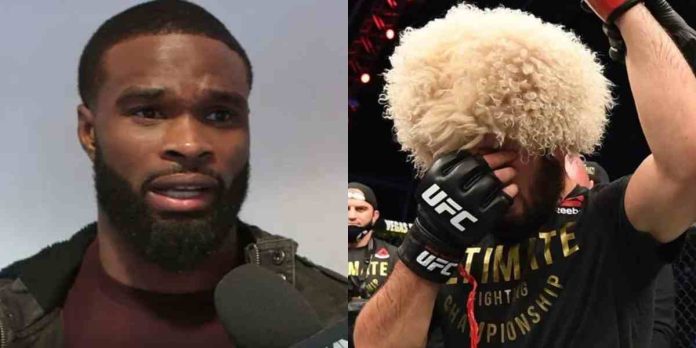 Tyron Woodley has explained why he doesn't place former UFC lightweight champion Khabib Nurmagomedov among the top-10 greatest MMA fighters of all time.
Khabib retired from the sport after his third successive title defence at UFC 254, where he defeated Justin Gaethje by second round submission to improve to 29-0. His unblemished record is a rare feat in MMA, although he often gets criticised for presumably having fought subpar competition for the major part of his career. The general opinion on the Dagestani is that he only fought high-level competition after getting his hands on the belt, and didn't test himself against intriguing stylistic matchups like Tony Ferguson and Charles Oliveira.
The Russian is undoubtedly one of the legends of the sport nonetheless, and many, including Daniel Cormier and Georges St-Pierre, think he's one of the greatest fighters of all time. Woodley has a different take on it, however.
Tyron Woodley On Khabib Nurmagomedov
During a recent appearance on Jake Paul's BS Show (as transcribed by TMZ), Woodley explained why he doesn't think Khabib is a top-10 fighter of all time.
"[Khabib] on my top 10 list? Probably not," Woodley said. "I f*** with Khabib. I like him, I respect him a lot. I think he's a good fighter. I think his type of fight for that weight class (lightweight), nobody could do that besides Sean Sherk back in the day. But, like, he was just really aggressive, but I didn't see the wrestler with good hands fight him so I couldn't really jump on that train."
Do you agree with Tyron Woodley?