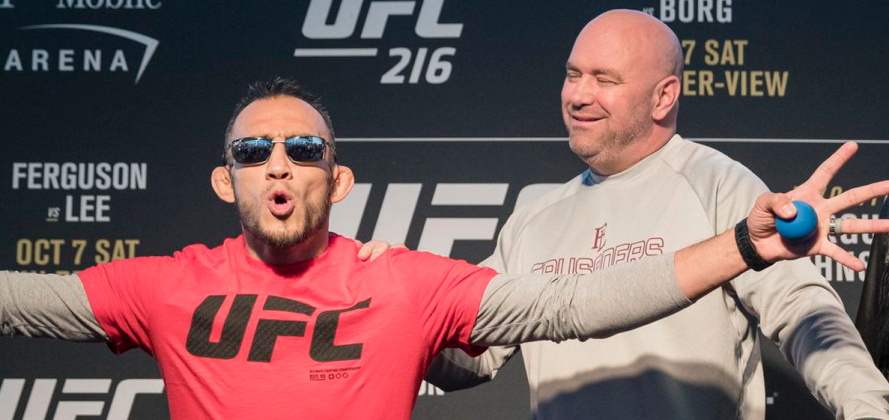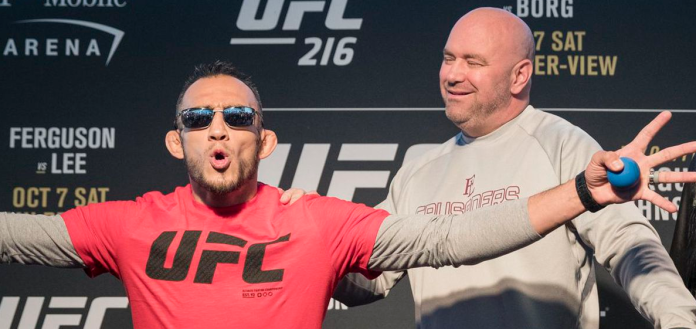 Tony Ferguson is determined to turn things around in his upcoming fight against Paddy Pimblett at UFC 296.
Ferguson is currently riding a six-fight losing streak, with his most recent loss coming at the hands of Bobby Green. The former interim UFC lightweight champion has been advised by fans and professionals alike to ride into the sunset before it's too late, but 'El Cucuy' thinks he still has a lot to offer.
During an interview with MMA Fighting, Ferguson mentioned that he's putting in a significant amount of effort to bounce back into the win column.
"I put myself in this f****** position and I'm so tired of it," Ferguson said. "I'm so f****** tired of putting myself in these f***** up positions where it loses me a match. It's trying new things in the fight rather than in the practice room. And it doesn't start in the fight, it starts in the practice room. You always have to do it in the practice room, and if it doesn't work in the practice room, you don't do it on the f****** playing field. And I think I took my own talent for granted. Hard work beats talent when talent doesn't work hard, and I've always done that — if I didn't have more talent than the other person, my hard work was always going to show up. And these last couple of fights, I just let it slip through my hands, man."
Ferguson further stated that he has changed the way he trains heading into fights, and he's hoping that he will reap the fruit of his hard work.
"I really had to open myself up to really look, to see if I still wanted to do this," Ferguson continued. "I want to be real — I really, I do want to do this. I still want to compete. I'm not ready for boxing. Like, I'm not. I have to kind of let that go. You're not boxing yet, stop training boxing all the time. There's more than just throwing hands. Not to prepare MMA — it's MMA and I used to do that. Like, I used to pick apart my fighters like it was chess. I used to go in there and do all that stuff. … So I really had to open myself up to a lot of things, and these are the steps I'm taking, man. I'm a f****** different person, thank God, and I really want to win. I really want to win. I'm not wishing — I'm making it happen. I really want to win."
Will Ferguson emerge victorious in his upcoming fight at UFC 296?