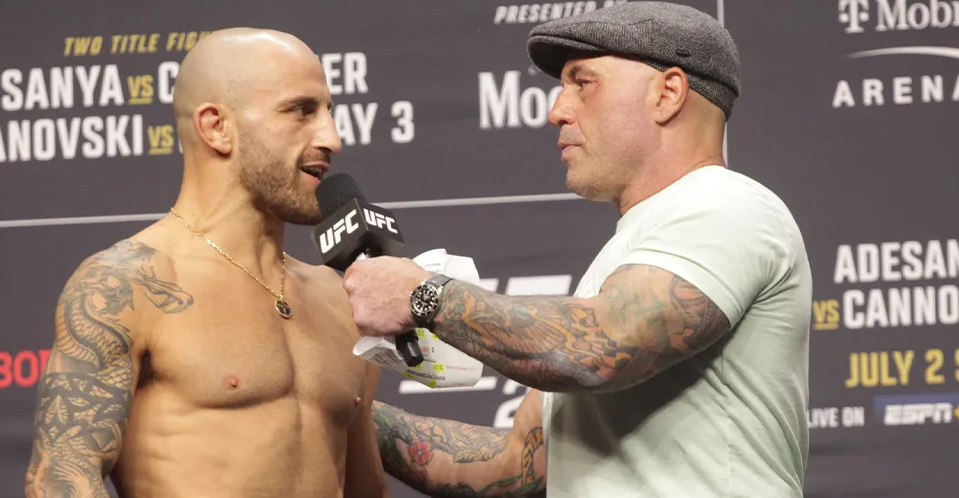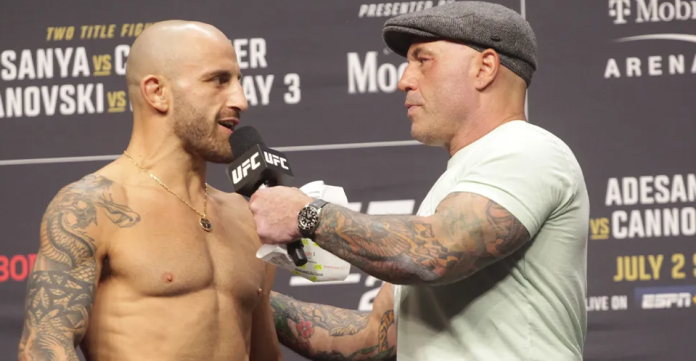 Joe Rogan believes Alexander Volkanovski deserved to get his hand raised at UFC 284, where he faced Islam Makhachev for the lightweight belt.
The UFC featherweight champion gave his lightweight counterpart a run for his money, but unfortunately, he ended up losing by a majority decision. Many, including Rogan, think the Aussie should have emerged victorious.
"He's No. 1 pound-for-pound," Rogan said on his 'The Joe Rogan Experience' Podcast. "They have him as not pound-for-pound [No. 1 in the UFC] because he lost that fight [to Islam Makhachev]. I think you could make a real argument that he won that fight. I think he won the fight. In my mind, he won the fight. He did more damage. I think he imposed his skill set. It's also insanely impressive that he goes up from [featherweight] to fight a massive [lightweight]. That guy is as big at [155 pounds] as anybody is, and at the end of the fight, [Volkanovski] is on top beating him. He drops him, gets on top of him and had massive moments throughout the fight."
Rogan also insinuated that Makhachev was exposed by Volkanovski.
"You kind of see vulnerability in Islam after that fight with Volkanovski," Rogan said. "First of all, you see how good Volkanovski really is. F****** animal. [But] it sort of gives an air of vulnerability with Islam where before people were like, 'This guy's unstoppable.'"
Makhachev is scheduled for his second lightweight title defense against Charles Oliveira at UFC 294 in Abu Dhabi on October 22nd.
Do you agree with Joe Rogan?