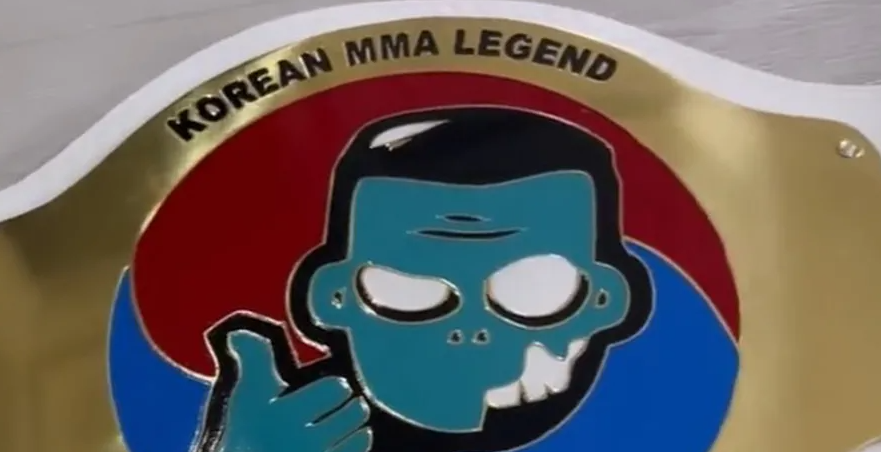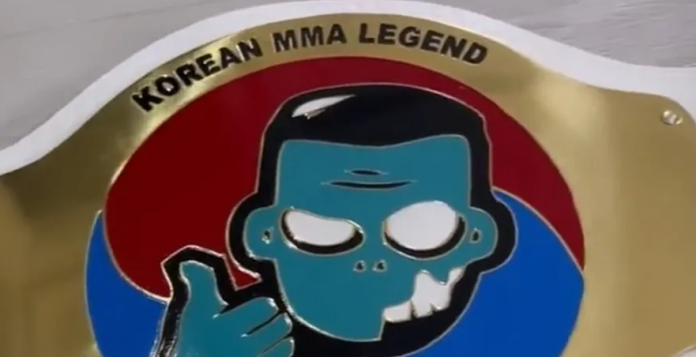 'The Korean Zombie' Chan Sung Jung has received a super cool custom belt for his legendary run in World Extreme Cagefighting and the UFC.
Chan Sung Jung recently retired from MMA following his loss at the hands of Max Holloway at UFC Singapore, where he received a great deal of praise and admiration from fans and the fighting community.
Recently, he was honored with a custom-made belt as a token of appreciation for his remarkable career in both WEC and the UFC. The belt is uniquely designed, featuring a UFC plate on one side and a WEC plate on the other.
Korean Zombie was given a custom WEC/UFC Zombie belt pic.twitter.com/Hy23CMu2SL

— Bloody Elbow (@BloodyElbow) September 26, 2023
The Korean Zombie joined WEC in 2010, making an unsuccessful start to his career against Leonard Garcia. A few months later, Jung suffered another defeat, against George Roop by knockout. Despite his defeats, both fights were highly entertaining and left fans on the edge of their seats.
Jung signed with the UFC in 2011, making a sensational start to his UFC career by submitting Leonard Garcia thanks to a rare twister submission, a move that had never been witnessed in the UFC before.
In his next two fights, TKZ secured a remarkable seven-second knockout victory over Mark Hominick and an impressive submission win against Dustin Poirier, which aged like fine wine. Jung also holds notable wins against Frankie Edgar, Dan Ige, Denis Bermudez, and Renato Moicano.
TKZ was known for walking his opponents down with relentless pressure, hence earning the moniker 'Zombie'.
What do you think about Chan Sung Jung's custom belt?