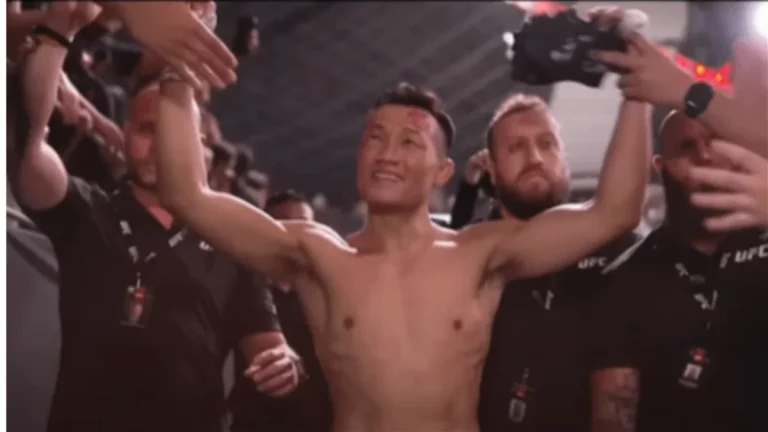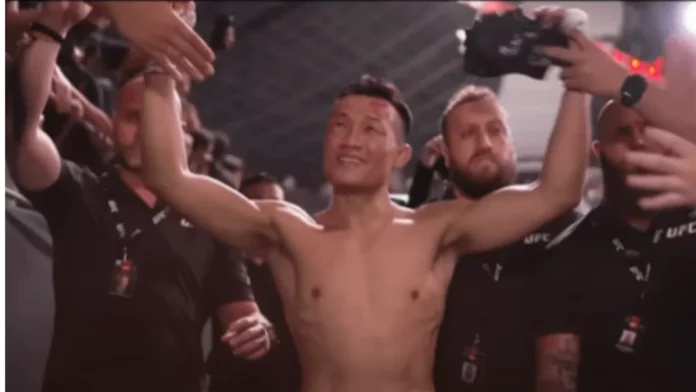 The Korean Zombie was left heartbroken after one of his gloves was stolen by a fan at UFC Singapore.
Chan Sung Jung retired from fighting at UFC Singapore, where he lost to Max Holloway by third round knockout. The fight was a barnburner from start to finish, with TKZ showcasing his trademark Zombie-esque fighting style and giving the Hawaiiwan a run for his money in the first two rounds.
In the third round, he came out swinging for the fences but ended up getting his clock cleaned by Holloway.
Following the fight, TKZ announced his retirement and took his gloves off, which he carried in his hand as he walked towards his dressing room. While greeting the fans on his way back, one greedy fan snatched his glove from his hand.
"So, I took off my gloves in the Octagon, and I was walking backstage with the gloves in my left hand," The Korean Zombie said while speaking on his YouTube channel (as transcribed by MMA Mania). "While I was high-fiving the audience during the walk back, I kept my left arm folded on purpose because I had the gloves in my left hand, but then someone held onto my wrists and took one of my gloves."
"Dude, seriously? I really wanted to keep those gloves, but one went missing. So, I was like, 'Whatever,' and just threw the other one into the crowd. Whoever took my glove, you've crossed the line. Those were my last pair of gloves."
He gave everything out there for the fans, and as a final act they snatched his gloves and as his final act he gave it away. Thank you zombie. #UFCSingapore #KoreanZombie pic.twitter.com/m7Gl2bhQpB

— Vipin Santhosh (@VipinSanthosh1) August 26, 2023