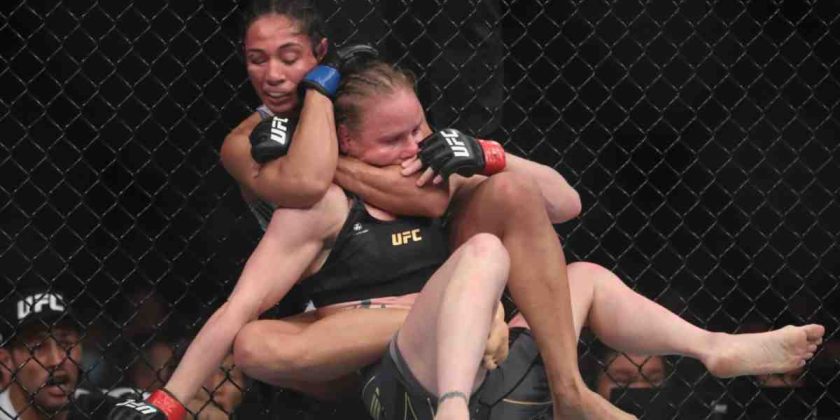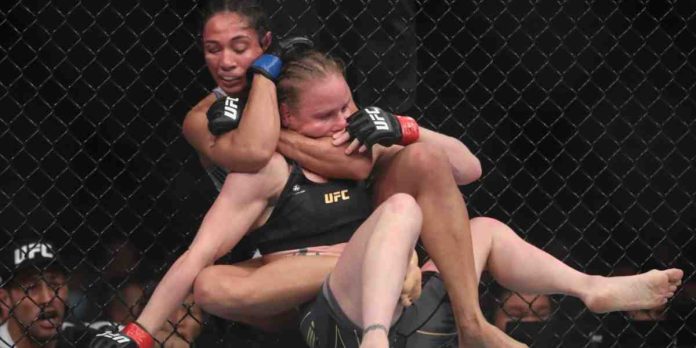 Taila Santos believes UFC flyweight champion Valentina Shevchenko doesn't want to run it back with her because she's scared.
Santos proved to be Shevchenko's toughest test at flyweight when they fought for the belt at UFC 275, where the Kyrgyzstani won a razor close split decision. 'The Bullet' had a challenging time coping with Santos' size advantage and grappling talent, and things could have been different if it wasn't for an accidental clash of heads, which severely compromised the challenger with her eye nearly shut.
Taila Santos On Valentina Shevchenko
Having pushed the champion to the limit, Santos wants another crack at the 125 pound title, but she doesn't think her rival wants a rematch. Speaking to MMA Fighting, the Jaragua do Sul native accused Shevchenko of being scared.
"We've been asking for fights over and over again — asking for the rematch, really," Santos said. "Tiago [Okamura, manager] spoke with Mick [Maynard] and the UFC, informed them I was well and training. They even said that Valentina was running. She asked them for fights, but not against me.
"All the girls say Valentina is a monster, but I've been saying for a while she has no ground game. I showed that there was no reason to fear [her]. I knew she wouldn't accept a rematch after that fight. I called her out anyway, but I knew she wouldn't take the risk of losing her belt. She wouldn't rematch me after I showed she was no big deal. She's scared."
Who do you think would win a potential flyweight title rematch between Valentina Shevchenko and Taila Santos?