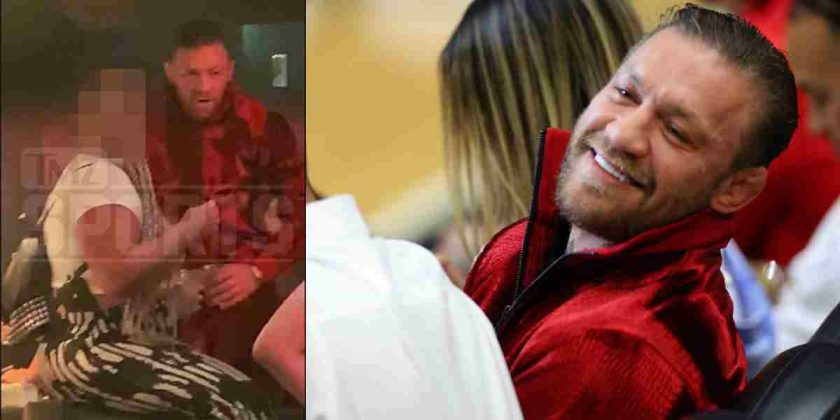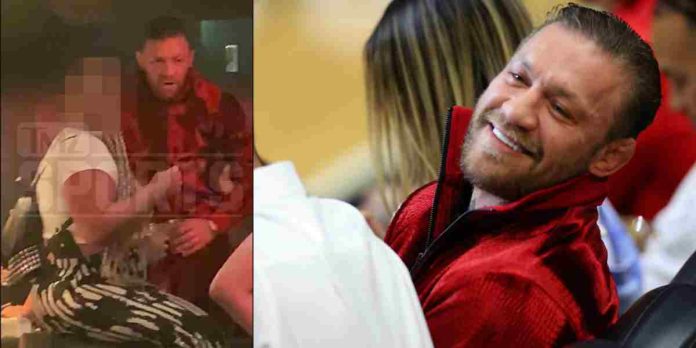 New footage of former UFC two-division champion Conor McGregor and his alleged rape victim has raised more questions amidst an already complicated saga.
McGregor found himself in hot water earlier this week when he was accused of sexually assaulting a woman during game four of the NBA Finals between the Miami Heat and Denver Nuggets, where the Irishman was present to promote his pain relief product.
According to the victim, McGregor's security allegedly forced her into a men's restroom, where he was waiting for her. As soon as she was brought to him, the Dublin native allegedly shoved his tongue in her mouth and then forced her into having oral sex with him, while also trying to sodomize her by pinning her against the wall.
The Conor McGregor rape saga has taken a new turn now as TMZ has released footage in which the alleged victim can be seen chatting with the MMA star in a club, half an hour after the alleged sexual assault took place. In the footage, the two appear to have a chat before McGregor walks away.
🚨| The woman who accused Conor McGregor of rape was seen on video at a club table roughly half an hour after the alleged sexual assault happened.
[per @TMZ_Sports] pic.twitter.com/C7pw2y5cfj

— MMA Orbit (@mma_orbit) June 17, 2023
Speaking to TMZ, the victim's attorney claimed that the new footage supports her client.
"My client has always stated that there would be a video of before and after, and in those videos, she emphasized that the difference in the interactions between them would be visibly noticeable," the woman's attorney, Ariel Mitchell, said in a statement to TMZ Sports. "This again is another video that supports what my client has been saying and supports what she told the police since the inception of this incident."
McGregor's attorney, however, begs to differ.
"While the claimant's story has changed yet again," Barbara Llanes said in a statement, "our account of the evening has never changed. This video only reinforces our position. We look forward to the swift conclusion of the investigation."