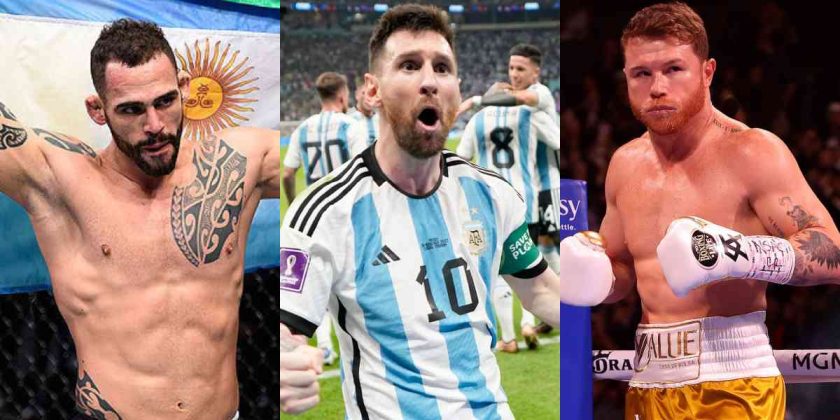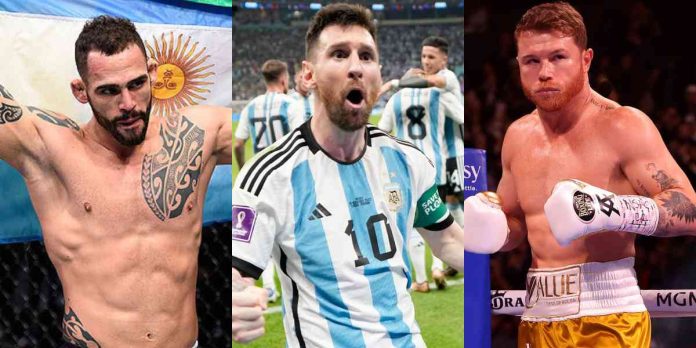 Santiago Ponzinibbio has come to his compatriot Lionel Messi's defence after boxing phenom Canelo Alvarez threatened him for allegedly disrespecting Mexico.
Messi is accused of disrespecting Mexico in the dressing room after his team's crucial group stage win in the FIFA World Cup 2022. As the Argentine takes off his football boots, the video shows his foot appearing to make contact with Andres Guardado's Mexico shirt which he swapped at the end of the match. Canelo claims that the Paris Saint Germain star used the Mexican jersey to clean the dressing room floor, a claim which he hasn't been able to back with concrete evidence.
"Did you see Messi cleaning the floor with our shirt and flag????" Alvarez tweeted.
In another tweet, he threatened Messi by saying that "he better pray to God that I don't find him." The boxing superstar's tweet has been removed by Twitter because it violated the website's community standards.  
Santiago Ponzinibbio Defends Messi Against Canelo
Speaking to MMA Fighting, Ponzinibbio defended his compatriot and warned Canelo against messing with Messi.
"I was pissed," Ponzinibbio said. "No point threatening Messi. Everybody knows Messi's career. If [Alvarez] doesn't know he shouldn't say a thing. It's normal for players to throw jerseys on the ground, they are all sweaty, but he didn't do anything disrespectful. Everybody that knows Messi knows he's an impeccable athlete and a very respectful person. [Messi] had an excellent match. I was upset. Brother, if you want to fight, I'm ready, but leave Messi be. You mess with Messi, you mess with the entire Argentina. Don't bother the kid."
Santiago Ponzinibbio is scheduled to face Robbie Lawler at UFC 282 in December.