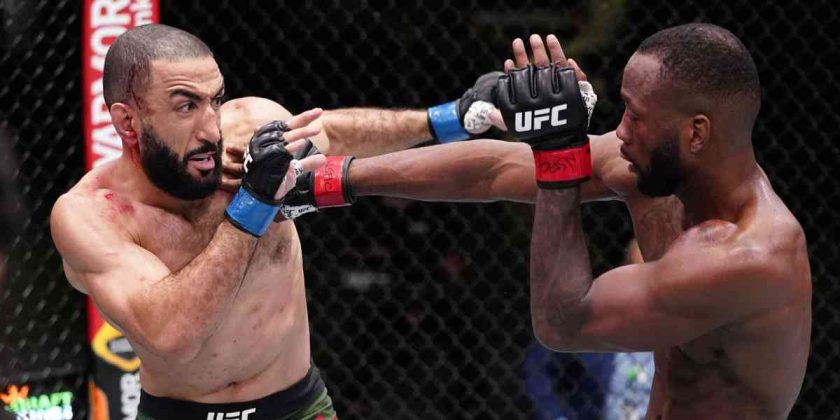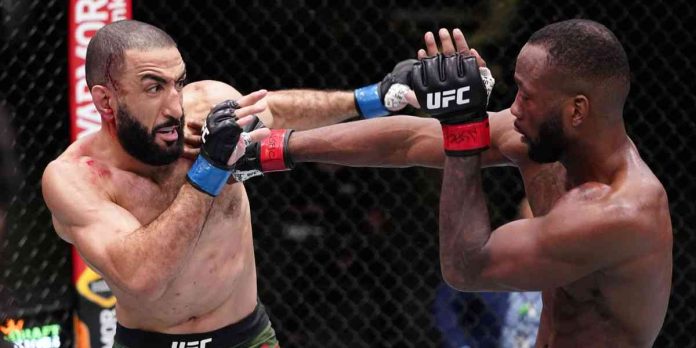 Belal Muhammad doesn't think Kamaru Usman deserves an immediate UFC welterweight title rematch against Leon Edwards.
Usman lost his welterweight title in his rematch against Edwards at UFC 278, where he was knocked out in the final minute of the fifth round. He was ahead on the scorecards up until the finish. The Nigerian will face the Brit in an immediate rematch, which will likely take place in England, according to Dana White.
Muhammad isn't a fan of immediate rematches, and believes that he deserves to fight for the title, having won eight out of his last nine fights, with a no-contest due to an accidental eyepoke against Edwards.
Belal Muhammad On Kamaru Usman
During a recent Instagram Live (as transcribed by MMA Fighting), Muhammad said that Usman should take some time off and let other contenders like himself take care of the champion.
"We're talking numbers, we're talking rankings…you want to make this a real sport," Muhammad said. "If you want to make this a real sport, there's no rematches once you lose the Super Bowl. You lose the Super Bowl, you lost the Super Bowl, that's it, you're going to have to wait until next year. You don't get a, 'Ahh, man. That was a lucky pass.' Nah, you lost, you don't get the rematch right away. You've got to go through a whole other season to try and get back there again. So, Usman, sit down a little bit, relax, heal up, [and] let me fight Leon Edwards."
Muhammad isn't the only one who is eyeing a shot at Edwards. Jorge Masvidal also wants to have a go at 'Rocky' because he feels they have unfinished business. The champ feels the same way.
Do you agree with Belal Muhammad?