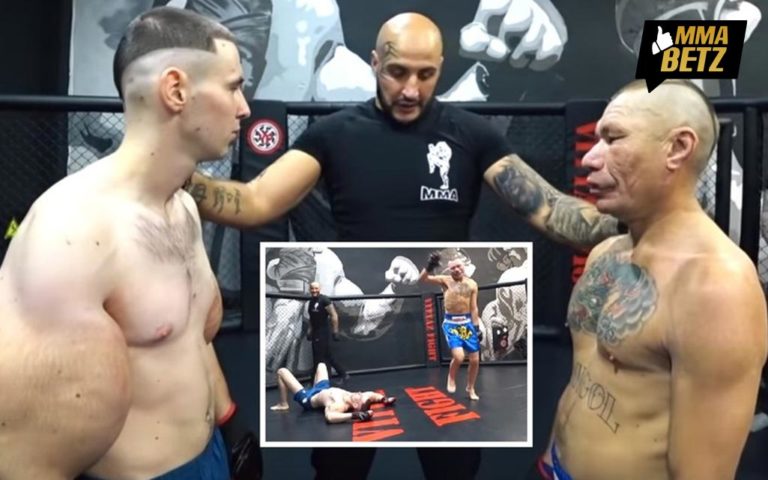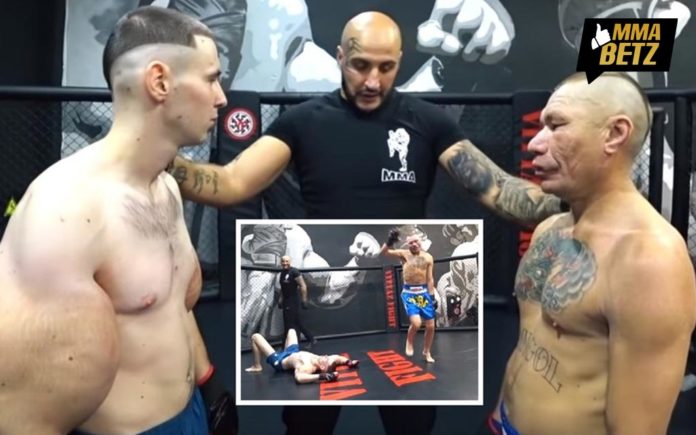 The 22 year old Russian bodybuilder Kirill Tereshin, better known as 'Popeye' in Russia, had his first taste of MMA during the past weekend. And it did not go as Popeye had planned.
Popeye faced a Russian blogger that goes by the name of Oleg Mongol at a local MMA gym in the city of Abakan. Tereshin started the fight well, but then got taken down and finished by Mongol three minutes in the first round.
Tereshin is called Popeye because of his huge biceps (even though the "real" Popeye hade huge forearms). But unlike Popeye, Tereshin has not gained his muscles (if there´s any traces left of his muscles nowadays) by injecting them with highly dangerous synthol. He has since then regretted the injection and is trying to get money through a fund so he can get the synthol out of his body. Poor lad has to get around 40 000 US Dollars!
I guess the bottom line for this story is; Once you go synthol, you´ll always loose to a Mongol!