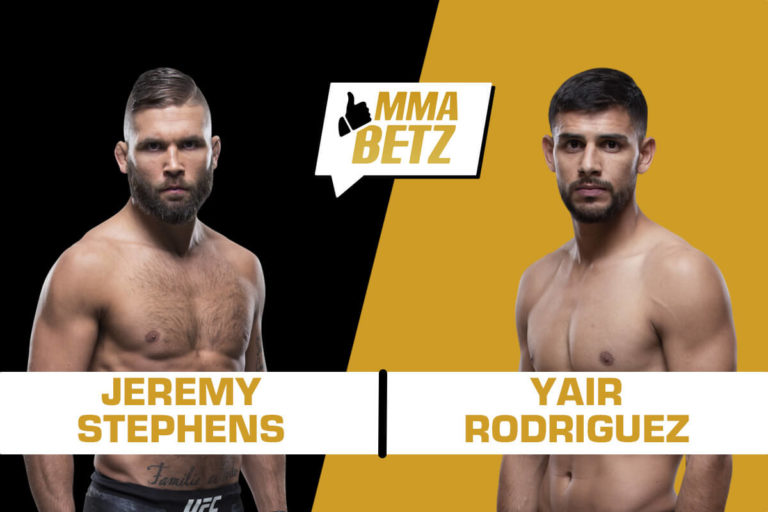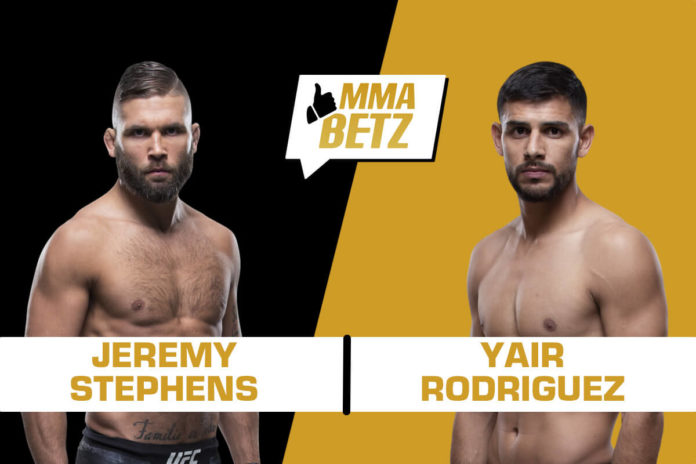 We're all set for the rematch of UFC Mexico's main event this Friday in Boston, Massachusetts at UFC on ESPN 6. We got to see almost nothing from these two in their first fight, which lasted only :15 seconds and ended via eye poke. Who will take control of this rematch opportunity?
When this fight was originally announced for UFC Mexico, the odds were in favor of Yair Rodriguez at -150 to Jeremy Stephens' +120. This meant you'd have to bet $150 on Rodriguez to win $100 with a win, and $100 on Stephens to win $120 with a win. Unfortunately that fight ended via no contest, but we get to see it again as UFC Boston's co-main event.
The odds are now much closer at -120 for Rodriguez, and -125 for Stephens. This fight is almost even money now, which is probably where it should be. The elusive attack of Rodriguez going up against the brutal force of Stephens, hopefully we get to see the whole fight play out this time. Who will you be betting on?