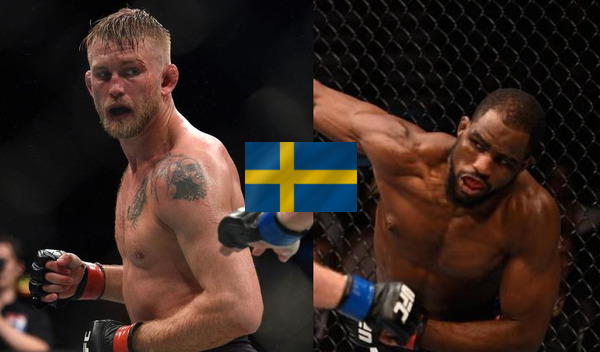 According to our sources at Kimura.se, we heard earlier today that the UFC is trying to book a main event for UFC on ESPN+10. This event will go down on June 1, in Stockholm Sweden, The Mauler's hometown. The other half of the party, Corey 'Overtime' Anderson will try and take the W in the Swedes province. Read more to learn about this incredible match up between the #2 and #6 ranked UFC Light Heavyweights: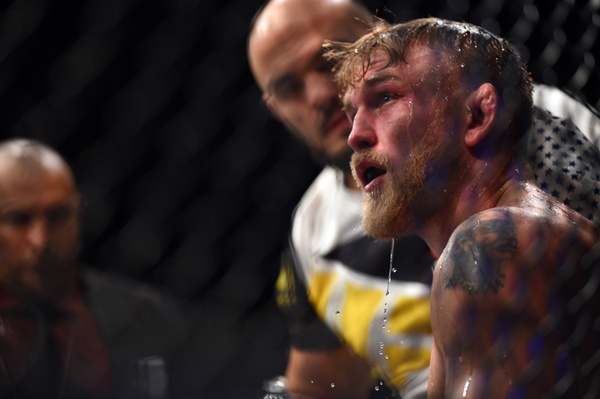 Alexander Gustafsson is one of the best light heavyweight fighters to ever live, as he gives most all they can handle, and then some. This will be the fourth card he headlines in Stockholm in his UFC career. Alex made his UFC debut when he was 8-0 with six knockouts against Jared Hamman, and won the fight via KO :41 seconds into round one. He then dropped his first defeat to Phil Davis at UFC 112, and afterwards went on a six fight win streak, improving to 15-1 before fighting Jon Jones. This included wins over James Te Huna, Vladimir Matyushenko, Matt Hamill, Thiago Silva, and Mauricio Rua.
His fight with Jon Jones may very well be the second best in light heavyweight history, right behind Dan Henderson vs. Mauricio Rua I. What an incredible fight that was, Gustafsson really showed up when many didn't expect him to. Most, including myself, thought he wouldn't stand much of a chance, and what he did in that octagon that night was a beautiful thing. His boxing, the way he connected with Jon, the way he'd throw his punches, he looks like someone who's been hitting pads for their entire life, so fluent and so accurate. Jon didn't have much of an answer for him until late in round four, but apparently the last minute of round four and the five minutes in round five mean more than the first 19 minutes of the fight. I personally saw Gustafsson winning, a lot of people did, a lot of people didn't, that's neither here nor there. The point is how great he looked against a great, and returned in peak form against dangerous knockout artist Jimi Manuwa, who was 14-0 with 13 knockouts, and won via KO early in round two.
After that fight, he surprisingly dropped two in a row; the first of which being to Anthony 'Rumble' Johnson, who hurt Gustafsson badly with an overhand and followed up with lethal punches on the ground for the finish. Alex then fought Daniel Cormier for the Light Heavyweight Championship, because Jones was stripped of the belt, and Cormier had already just beaten Anthony Johnson for the vacant belt, so the division was a little shallow at this point.
Gustafsson puts on another incredible performance, but again it wasn't enough, this time one judge did score it for him, but not the other two; it was an action packed fight from bell to bell, and he even dropped Cormier with a vicious uppercut and almost won the fight in round three. Since then he has beaten #4 contender Jan Blachowicz via unanimous decision, and #11 Glover Teixeira via KO in round five due to a beautiful combination with a few uppercuts in a row and ultimately a cross to finish Glover. His last fight, a rematch against Jon Jones, didn't quite go as well as the first fight did. What can ya say, Jon was prepared this time and he is truly great, he was the better man.
Alexander Gustafsson's Accomplishments:
2003 Swedish National Youth Light Heavyweight Champion (Boxing)
2008 KP Cup Boxing Heavyweight Tournament Winner (Boxing)
2009 KP Cup Boxing Heavyweight Tournament Winner (Boxing)
2009 Tensta Box Open Heavyweight Tournament Winner (Boxing)
Also defeated a Swedish Heavyweight Boxing Champion in an amateur bout
2008 Grapplers Paradise 218 lbs winner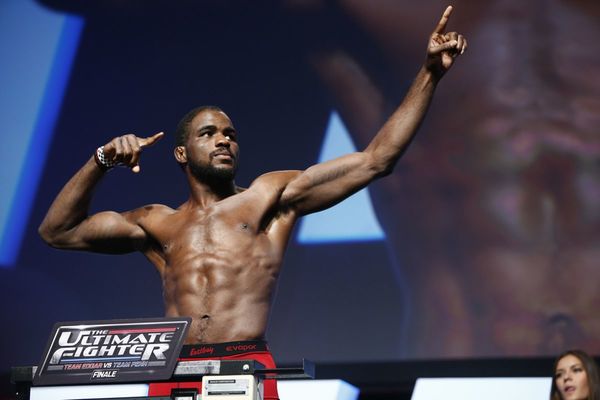 As for Corey Anderson, he will be trying for his fourth win in a row. He has had a good run in his UFC career so far, and won season 19 of The Ultimate Fighter by vicious ground and pound just a minute into round one, after going 3-0 on the show, all wins via decision. He won his first two fights in the UFC, before dropping his first defeat to Gian Villante. He then won his next three over Jan Blachowicz, Fabio Maldonado, and Tom Lawlor, all by unanimous decision, before losing a split decision to Mauricio Rua. He then TKO'd Sean O'Connell, before going on the only two fight losing streak in his career, both KO losses to Jimi Manuwa and Ovince St. Preux. He has since won his last three in a row, again all via unanimous decision, over Pat Cummins, Glover Teixeira, and Gustafsson's teammate and good friend Ilir Latifi.
These last three wins are particularly impressive, because the way he out wrestled Pat Cummins, no one's ever done that to him. Cummins came to the UFC because of his wrestling, being a two-time NCAA Division I All-American, finished 4th in 2003, and 2nd in 2004 in the National Championships, as well as a two-time US National Team Member, and Overtime mopped the floor with him, quite handily. His win over Glover, pretty similar, and the only guy I've ever seen wrestle Glover around like that was Phil Davis, so I'd say that's quite impressive. His most recent win, which was against Latifi at UFC 232, he used his striking to stick and move, without catching the bombs Ilir was trying to uncork on him.
Considering Ilir has already fought Corey, will that help Gustafsson in the preparation leading up? Corey Anderson is a NJCAA All-American, and an NCAA Division III All-American in Freestyle Wrestling, Gustafsson can wrestle very well too, but how will it hold up? Both men have the same reach as well, but Alex is two inches taller. This is a great fight, hopefully the rumor is true.
Corey Anderson Accomplishments in High School Wrestling:
3rd place in States at Freestyle
Conference Champ
Regional Champ
First Team All Conference
Corey Anderson Accomplishments in College Wrestling:
NJCAA All-American 2010 (6th place)
NCAA Division III All-American (2nd place)
Also a BJJ Purple Belt under Ricardo Almeida