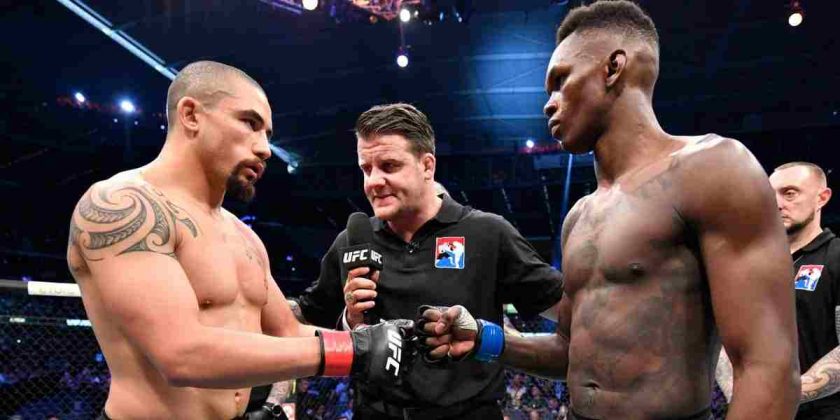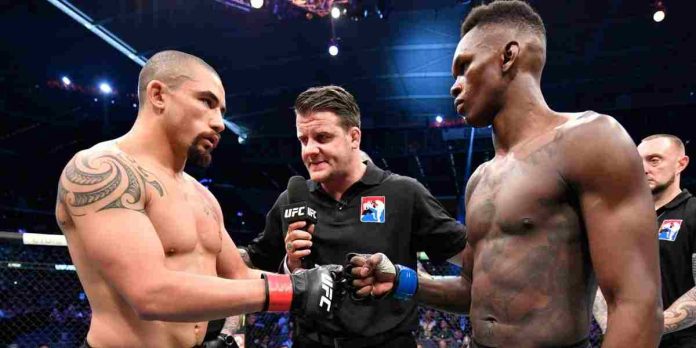 Robert Whittaker believes he did enough to win the middleweight title against reigning champion Israel Adesanya in the UFC 271 main event.
Adesanya won the title by knocking out Whittaker in the second round of their first fight at UFC 243. The two rematched this weekend at UFC 271, where 'The Last Stylebender' defeated his arch-rival by unanimous decision in a closely-contested fight.
Robert Whittaker On Israel Adesanya Rematch
During the UFC 271 post-fight press conference (as transcribed by MMA Fighting), Whittaker said that he believed he did enough to get the win against Adesanya.
"I thought I did enough," Whittaker said. "I thought I did enough. Breaking it down, I think I lost the first round, I put myself back together. I think I beat him with every punch. I got takedowns. I thought I did enough, but it is what it is. That's how work goes in the office. So I want to go back, evolve some more and get better. Fine tune the things that I've been working on, and come back a better man."
Although Whittaker didn't get the win, he's confident that he will get another crack at the title and is excited for what the future holds for him.
"Honestly, though, at the moment, Izzy was my biggest hurdle," Whittaker said. "He beat me in a good fashion the first time, so I've been working and angling myself to get better, and I've done that. You can see in this fight I just had with him, how much [farther] I've come, to the point where I think I beat him. So I'm excited for the future. The ceiling is nowhere in sight. There is no ceiling for me, I believe."
Do you agree with Robert Whittaker that he did enough to get the win on UFC 271?
See also: