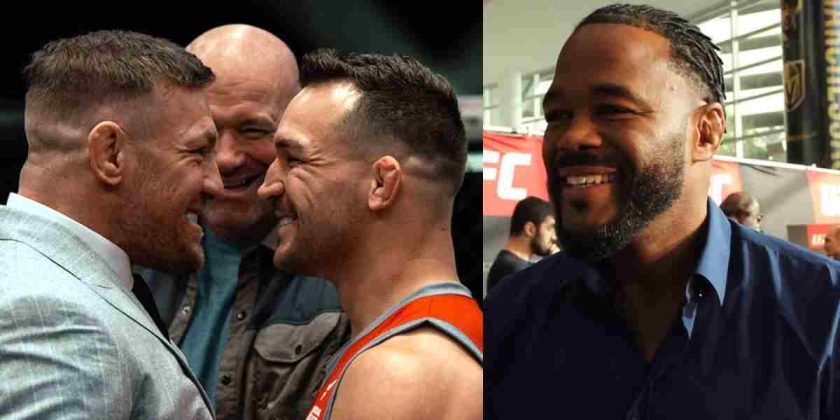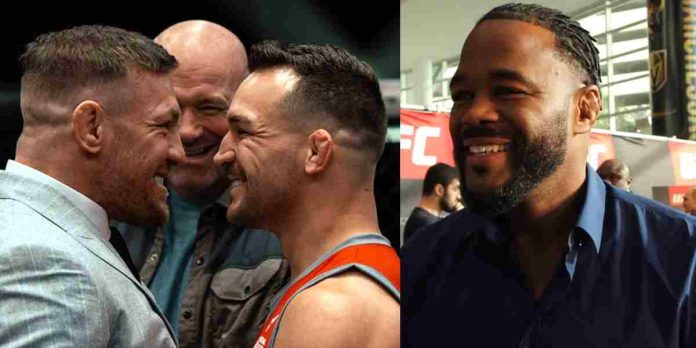 Rashad Evans believes Michael Chandler is dialed in ahead of his fight against Conor McGregor, which will likely take place by the end of this year.
McGregor and Chandler recently finished filming The Ultimate Fighter season 31, which will air until the end of August, after which a fight between the two coaches will likely take place.
In a recent interview with the UFC, McGregor said that he would like to fight three to four times a year moving forward because one isn't enough. Evans believes for that to happen, McGregor will have to stay motivated.
"The reps are always good, but let's be honest here: It's not about the reps as much as it's about the motivation at this point," Evans said of McGregor during a recent UFC live show on ESPN. "I feel like he needs to be motivated, and I feel like having a fight that kind of scares you a little bit will wake you up, and you don't wanna get embarrassed. Those are the kinds of fights that he really needs to put his efforts into, because he already knows how to fight. He's not gonna re-learn how to fight, but the thing about this is he needs that motivation factor."
Having trained with Chandler for years at Sanford MMA, Evans knows the man inside out, and he thinks the former Bellator's champ's intensity in training for his next fight is through the roof, and that's not good news for McGregor.
"I've got to roll with Michael Chandler," Evans said. "Michael Chandler's probably in the gym right now doing backflips with medicine balls. I mean, that's just the kind of intensity that he's bringing. He's already in Kill Cliff right now training real hard, so I've got Chandler."
Do you agree with Rashad Evans?