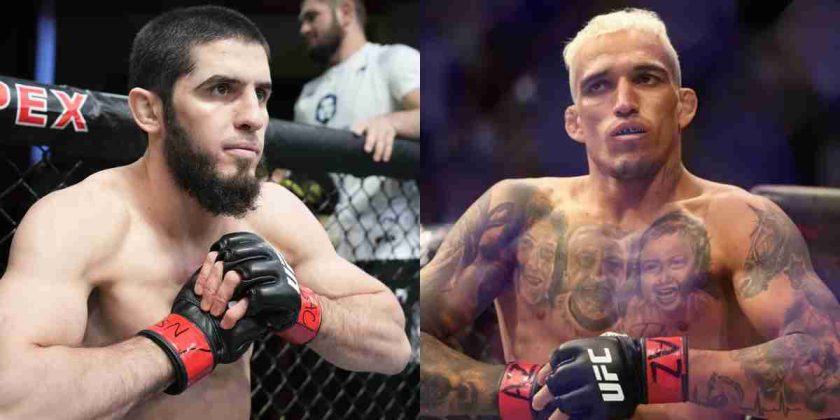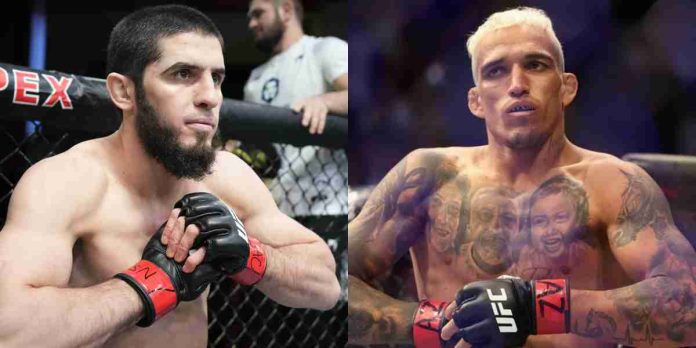 Javier Mendez believes Charles Oliveira won't get another shot at Islam Makhachev with only one win.
Makhachev won the lightweight title at UFC 280, where he steamrolled Oliveira to earn a submission victory in the second round, before defending his title against Alex Volkanovski by a razor-close decision at UFC 284.
To find Makhachev's next title challenger, the UFC has put together two cracking title eliminators, with Beneil Dariush and Oliveira taking each other head-on in the first one at UFC 289, and Justin Gaethje and Dustin Poirier fighting for the BMF title at UFC 292.
If Dariush wins, Mendez revealed that he will fight for the belt next, but if Oliveira wins, then the winner of Poirier vs Gaethje 2 will be next in line to challenge Makhachev.
"I want [Beneil Dariush] to win [at UFC 289] because I feel he deserves it," Javier Mendez said on his podcast. "And Charles (Oliveira), I'll be honest with you, I don't know if we'll get Charles even if he does win. It's all based on what the UFC looks at the algorithm for, who's gonna get the most money. Charles winning is not gonna be enough.
"I think it's gonna be (Justin) Gaethje or Dustin (Poirier) that'll get the shot if Beneil doesn't win. Beneil wins, he gets the shot. I want Beneil, only because he's a great challenge and he deserves it. But if Charles wins, then, hey, good for him too. Then Charles will probably have to fight one more time."
Do you think Charles Oliveira deserves a lightweight title shot if he beats Beneil Dariush at UFC 289?