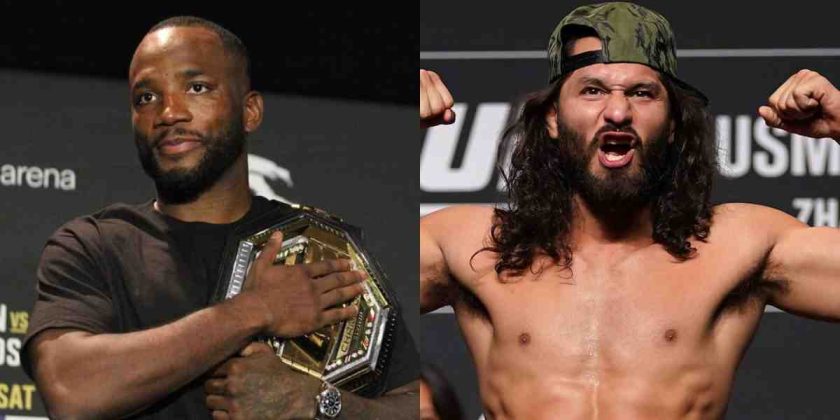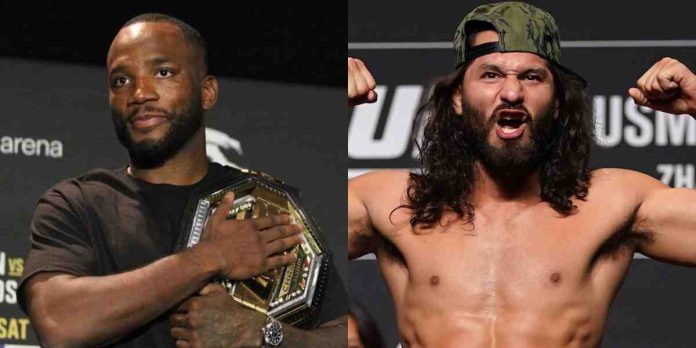 UFC welterweight champion Leon Edwards has said that Jorge Masvidal will be the next in line to fight for the title should both of them win their respective fights.
Edwards will put his title on the line in a rematch against former champ Kamaru Usman at UFC 286 in London. In their title fight at UFC 278, the Brit came from behind to knock the Nigerian out in the final minute of the fifth round to win the belt. Should 'Rocky' score another win over his arch-rival, he will put his title on the line against Masvidal. All 'Gamebred' has to do is win his fight against Gilbert Burns at UFC 287.
Leon Edwards On Jorge Masvidal
In a recent episode of MMA Fighting's The MMA Hour, Edwards said that he has unfinished business with Masvidal thanks to their backstage brawl in 2019, and should the two win their upcoming fights, they will definitely fight.
"For sure. If he goes out there and beats Gilbert, I think that's the fight to make," Edwards said. "It's been a long time, three, four years brewing. Let's get in there and settle it once and for all and go from there."
That being said, Edwards is focused on Usman because he doesn't want to look past the toughest fighter in the division right now.
"It's fun to see, two, three years ago, they didn't know who I was," Edwards said. "Now I'm the king of the division. Little old Leon slid in, took it away, and now it's back in Birmingham, sitting on my table. It's all good. I'm focused on Usman. He's the hardest fight in the division. So I'm focused on him, get past him, and from there we'll see who is next."
Who do you think would win a potential fight between Leon Edwards and Jorge Masvidal?