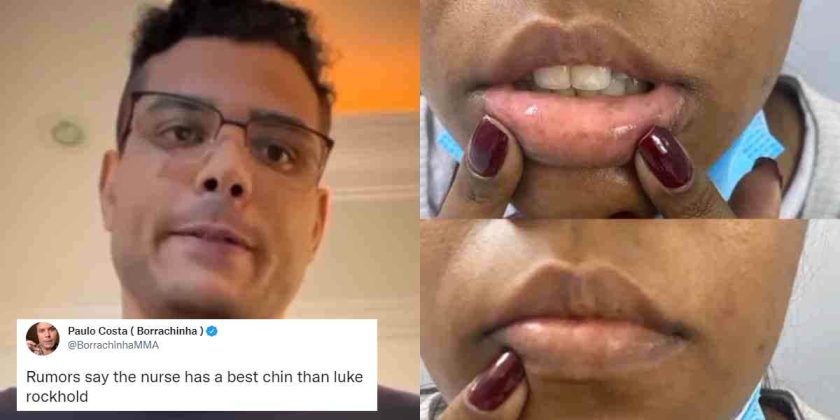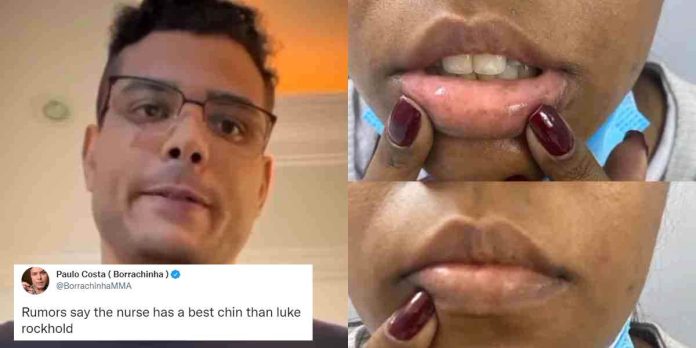 Former UFC middleweight title challenger Paulo Costa has denied striking a nurse after row over a COVID vaccination card.
The alleged incident took place at a shopping center in Contagem, Minas Gerais, Brazil, where Costa went to get vaccinated for COVID-19. The staff claimed that 'Borrachinha' tried to leave without taking the vaccine, and deliberately struck a nurse with his elbow when she tried to stop him.
Costa claims that he was injected but wasn't allowed to leave with the vaccination card, which led to an argument during which the nurse grabbed his arm and he accidentally hit her while breaking free. The Brazilian was released after being questioned by the police but will appear in court after the alleged victim filed a complaint against him.
Paulo Costa Denies Hitting Nurse
In a video uploaded on his YouTube channel (as translated by MMA Fighting), Costa said he has proof that he didn't intentionally strike the health worker and the entire controversy is an attempt to harm him.
"I think it's hard to have uglier and more terrifying news than this one," Costa said. "When you hear news like that, you start to imagine a fighter, a heavyweight almost, 220 pounds, a martial arts professional, the damage he would cause to the face of a helpless layperson. A catastrophic image comes to mind.
"I didn't come here to say smooth words to try to smooth something [over] or try to apologise. No, nothing like that. I came here to clear this fact. I'm putting my face out here because I have nothing be fear. I came here to talk to you guys because I have an image, and this image needs to be taken care here. [I have] facts and proof that this accusation is false, that it was an attempt to harm me."
In a series of tweets earlier today, Costa uploaded photos of the alleged victim as a proof that he didn't cause any significant damage, before jokingly saying that she has a better chin than his UFC 277 opponent, Luke Rockhold.
Will Paulo Costa return to winning ways against Luke Rockhold at UFC 277?