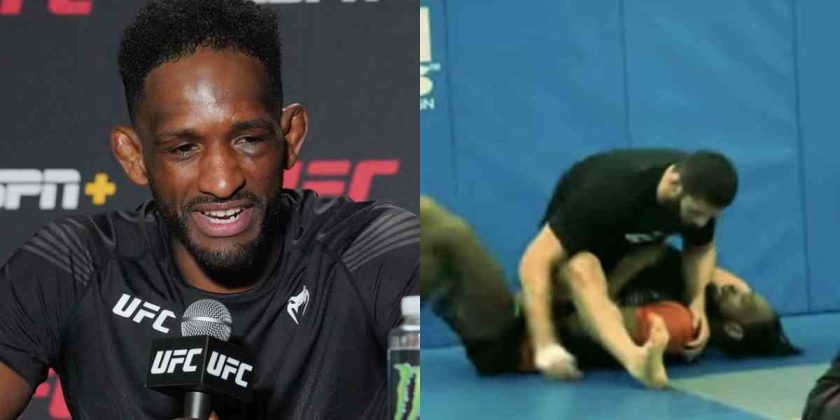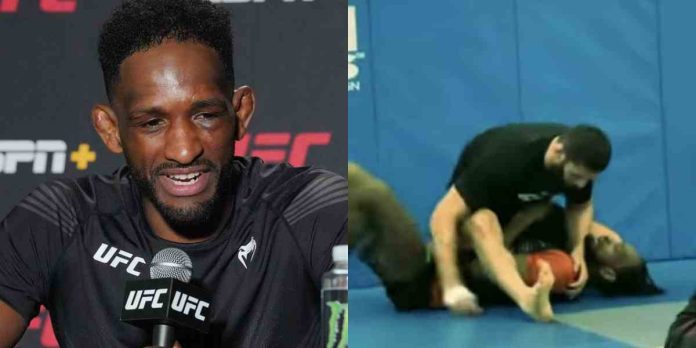 Neil Magny bit more than he could chew when he decided to train with Khamzat Chimaev in New York last year.
Magny, who had been calling Chimaev out since 2020, finally got his hands on him in a training session at the Renzo Gracie Academy in New York in November last year. Their meeting was a coincidence as both happened to be in the same place at the same time.
Neil Magny On Khamzat Chimaev
'The Haitian Sensation' took the opportunity to test his grappling skills against Chimaev, but soon realised that he was lacking. Nonetheless, the UFC veteran isn't shying away from admitting that 'Borz' was the better man and by some margin, he told Ariel Helwani during a recent appearance on MMA Fighting's The MMA Hour.
"We had the opportunity to train in New York and the guy is definitely the real deal," Magny said. "The best way I can explain it is like, I f***ed around and found out. Khamzat is definitely the real deal. There's a video out there so I can't even deny it, he definitely got the best of me that training session. Like I said, I f***ed around and found out, and I definitely found out the hard way. 'Oh yeah, sweet little wolf, here we go, we're just playing around,' and that wolf definitely bit, and I was like, 'Oh crap, I was not expecting that.'
"At the end of the day, I could give make excuses for it. 'Oh, I wasn't giving it my all, maybe it was this, maybe the fact that he was bigger,' I could give you a thousand reasons why that training session didn't go in my favor, but at the end of the day, it didn't, and that kind of gave me a dose of reality. Alright, you got some s*** to work on."
Magny will face Gilbert Burns at UFC 283 on Saturday night.
Who do you think will win the welterweight fight between Neil Magny and Gilbert Burns at UFC 283?