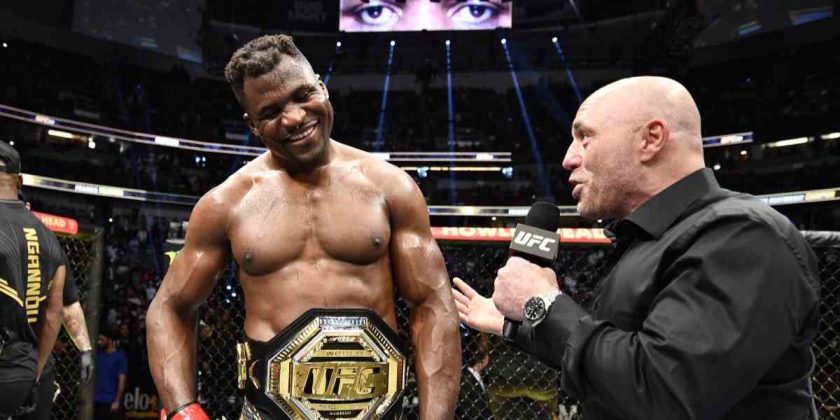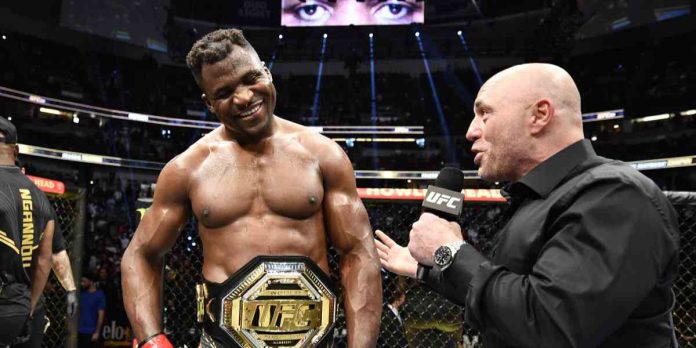 Joe Rogan has given his thoughts on Francis Ngannou parting ways with the UFC due to a contractual dispute.
Ngannou turned down a whopping eight million dollar contract that would have made him the highest-paid heavyweight in the promotion's history. 'The Predator' revealed that although the UFC's offer was high, it still wasn't good enough, because the promotion refused to agree to his other demands, which included a three-fight contract without an extension, sponsorship rights, and health insurance for fighters.
The Cameroonian's exit means Jon Jones and Ciryl Gane will contest for the vacant heavyweight title at UFC 285 in March, and although it's still an intriguing fight, Rogan believes Ngannou vs Jones would have been a way bigger fight.
Joe Rogan On Francis Ngannou
In a recent episode of his 'The Joe Rogan Experience' podcast (as transcribed by MMA News), Rogan said that he isn't happy with how things played out.
"I'm so bummed out by this whole thing," Rogan said. "I don't like when a champion leaves. I do not like the best guy in the world not being the champion. If Francis wanted to resign, 'Okay, congratulations sir, you had a great career'… I suspect some of it involved wanting to do boxing as well.
"That's why I'm mad, I'm mad because I feel like we were deprived of one of the great fights in MMA. One of the most compelling fights in MMA. Doesn't mean I'm not interested in Ciryl Gane vs. Jon Jones, I'm very interested in that fight."
Despite an early exit from the UFC, Ngannou is hopeful that he will make a comeback one day, because "it's nothing personal". For now, he wants to explore new avenues, with boxing fights against Tyson Fury and Anthony Joshua at the top of his wish list.
Do you agree with Joe Rogan?