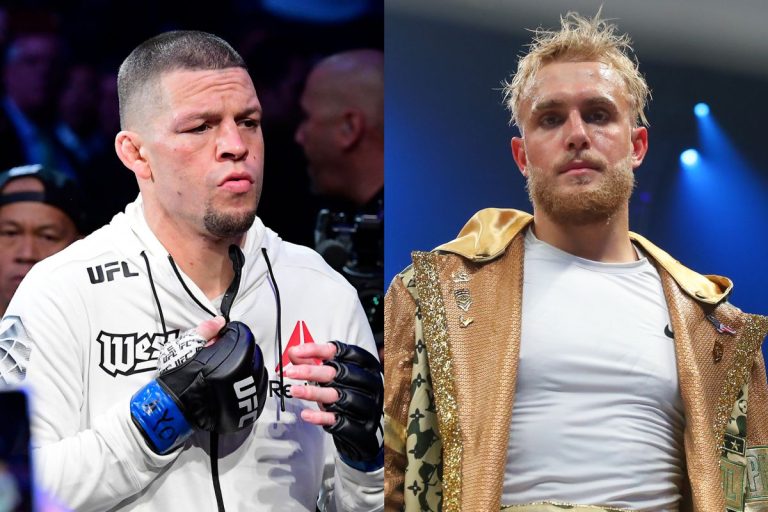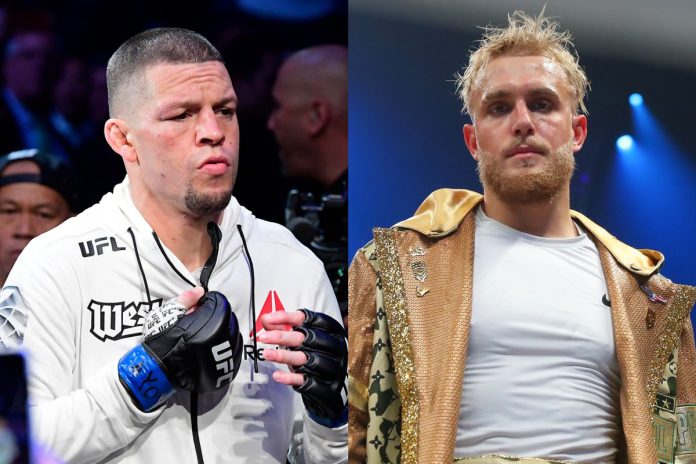 UFC legend Nate Diaz is all set to make his professional boxing debut against Jake Paul on August 5.
Diaz fought out his UFC contract at UFC 279, where he defeated Tony Ferguson by submission in the fourth round. Since then, he had been calling for a lucrative boxing match with Paul, who was also looking for an MMA fighter to lock horns with after losing to Tommy Fury by a split decision.
The YouTuber-turned-boxer has had his wish granted, and he will fight Diaz in an eight-round professional boxing match in Dallas, Texas on August 5, according to Ariel Helwani.
The boxing match will be contested at 185 lbs, with 10-ounce gloves, and will be distributed and co-produced globally by DAZN PPV.
After his loss to Fury, 'The Problem Child' expressed his willing to fight the MMA veteran.
"My last fight didn't end the way I wanted, but the result was the best thing that could have happened to my professional boxing aspirations," Paul said. "Now, the world thinks I am vulnerable, when all I am is more focused than ever. My team wanted me to take an easy fight like KSI next, but that's not how I am built. Nate Diaz is considered one of the most bad-ass fighters of all time, but he and his team have been running their mouths for too long."
Paul and Diaz had been trading barbs for the past two years or so, and they'll now get the chance to throw down in a few months.
Who do you think will win the highly-anticipated boxing match between Nate Diaz and Jake Paul?