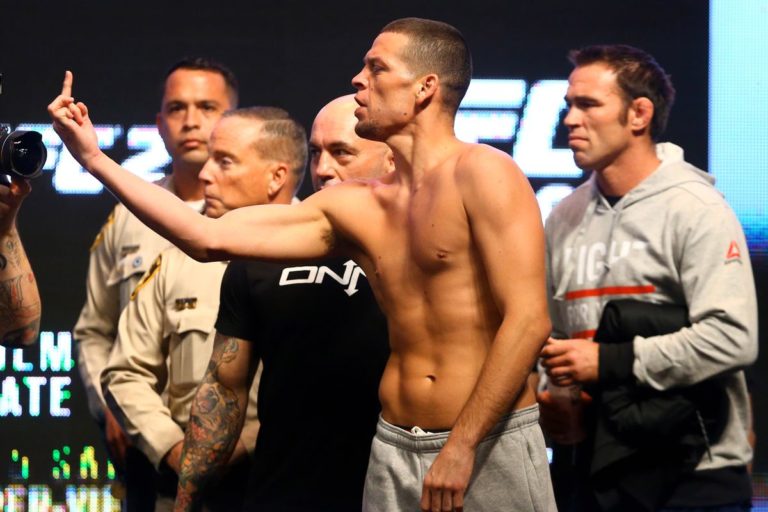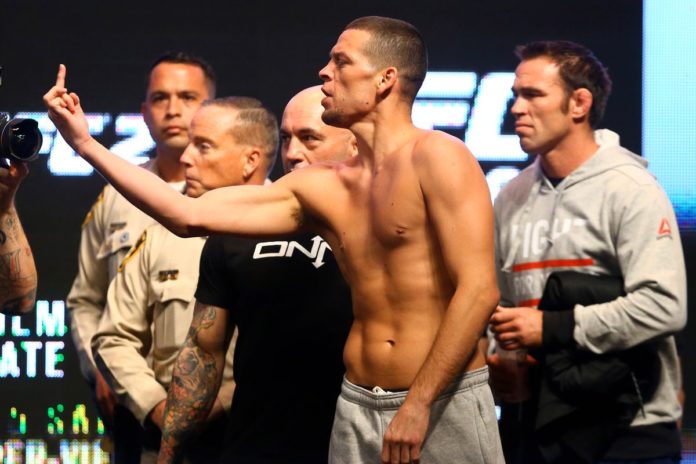 The title of Baddest Motherfucker at UFC 244 seems to be put on hold for now. Nate Diaz was agreed to fight Jorge Masvidal in one of the most anticipated fights of 2019 but it now seems it has been stopped by USADA.
Nate Diaz tweeted the following:
Your all on steroids not me pic.twitter.com/ykrZmRIoPS

— Nathan Diaz (@NateDiaz209) October 24, 2019
"I'm not gonna make it out to NYC for fight week next week because they say I tested with elevated levels that they say might be from some tainted supplements." Nate Diaz explained. "I call false on that cause I only take Whole Food or natural food supplements. I don't even eat meat!"
Then he still irritated continues:
So unit UFC, USADA or whoever is FUCKING with me fixes it, I won't be competing. I'm not gonna play their game and try and hit it or keep quiet, as they suggested. I'm not going to have my name tainted as a cheater like these other motherfuckers who keep quiet until after the fight so they can get paid. Fuck*n cheaters.

I don't give a f*ck about some money over my dignity and my legacy." Nate Diaz stated. "I'm not staying quiet and figuring it out after the fight. That's cheating. So fight game, I'll see you when I see you. The realest baddest mother f&cker in the game.
Shortly after Nates tweet, his opponent Masvidal tweetet that he did not believe that Nate is a cheater and he was sure that the two of them would face each other.
You not the baddest mofo in the game (i am) but you are one of the cleanest mofo's @NateDiaz209 I'll see you nov 2. I know your name is clean. I don't need @usantidoping to tell me shit!

— Jorge Masvidal UFC (@GamebredFighter) October 24, 2019
There are also rumors saying that there already is a replacement in place. No other than the receiver of the "Three piece and a soda" Leon Edwards.
Been told the UFC have had a replacement on standby in case of injury or unforeseen circumstances scuppering Jorge Masvidal vs Nate Diaz.

That man is none other than Leon Edwards.

He's been paid to be in training camp and is likely the front runner to replace Nate. #UFC244

— Chisanga Malata (@Chisanga_Malata) October 24, 2019
Nate Diaz last fight was in August at UFC 241, where he defeated Anthony Pettis, the former lightweight champion by unanimous decision.
Are you as excited to see Masvidal against Edwards?