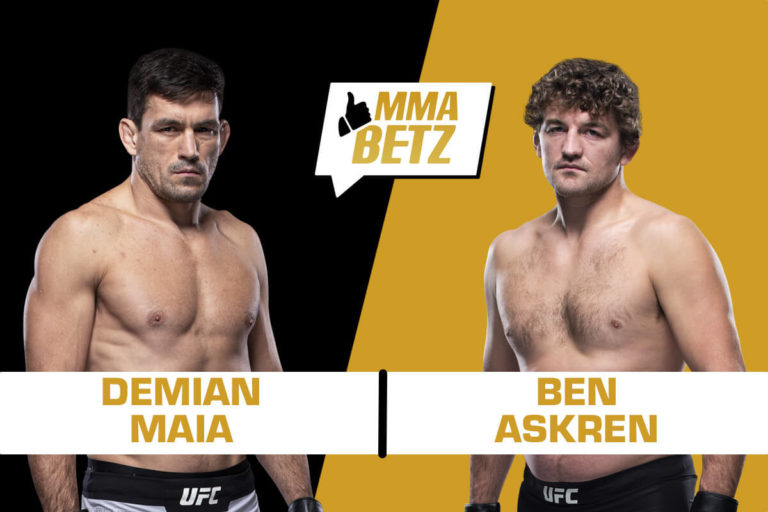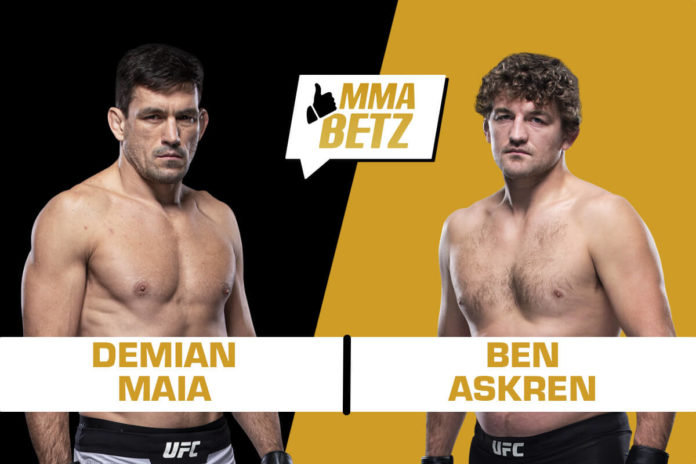 We have an incredible main event lined up for UFC on ESPN+20/UFC Fight Night 162, as two of the very best grapplers in the entire sport face off in Kallang, Singapore. It's great that we finally get to see great match ups like this now that Ben Askren's in the UFC, they really couldn't have picked a better opponent for him either. With Askren being 1-1 inside the octagon and Maia being 2-3 in his last five, along with their skill sets, will make for a very interesting fight.
This match up is almost reminiscent of Demian Maia's fight with Jake Shields, which was a stellar grapple-fest itself that saw Shields defeat Maia via razor thin split decision over the course of five rounds. That was just Maia's fourth fight at 170 lbs, but this fight will most likely be a lot like that one.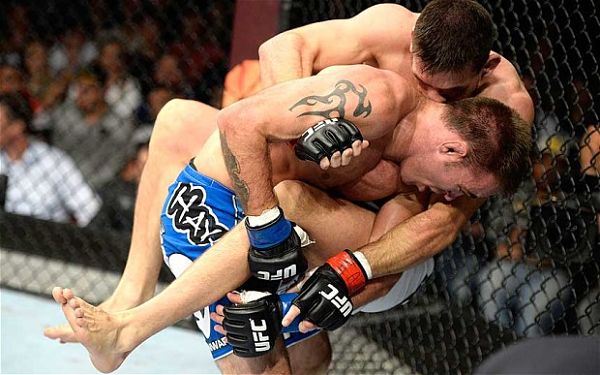 Ben Askren is like a Jake Shields 2.0; he's not the best athlete, he has more technique strength than almost anyone, he's a stud wrestler, and he's got some high level BJJ. After only two years of training BJJ, Askren was awarded his brown belt, and received his black belt just a couple years later. That's insane, considering it takes the average student over ten years to earn their black belt in the art.
Askren is a better wrestler than Shields, his BJJ isn't quite as good, but is still elite, and his striking isn't as good as Shields'. Of course, Shields isn't the best on the feet himself, but he does have decent striking; he throws volume constantly, he just doesn't hit hard. That can't be said for Askren because we've never really seen too much of it. Askren has been so dominant with his wrestling that he hasn't needed to use his striking, other than to press his opponents in pursuit of a takedown.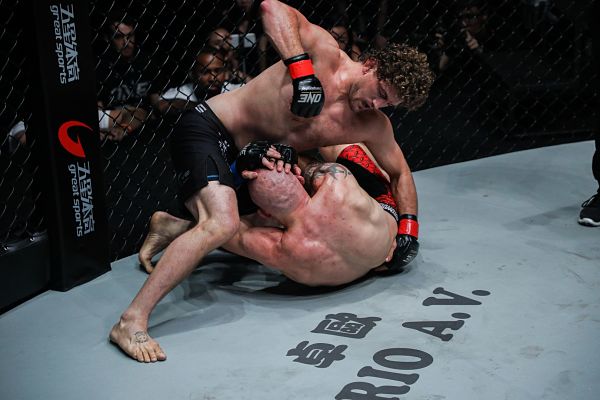 That's one thing that could make this fight interesting, we don't know how the striking will play out. One hundred percent of all fights start on the feet, and ninety percent of fights end up hitting the mat at some point. The thing is, though Maia isn't known for it, he can box quite well. It's safe to say his striking is probably better than Askren's, but it could also be said that it won't make a difference considering this fight will most likely play out on the ground.
Ben Askren started out his career wrestling as we all know, and he was a natural at it, though his style of it is incredibly unusual. He's not afraid to get taken down because his scrambles are some of the best we've ever seen. He does have great takedowns, but his reversals on the mat are really a work of art.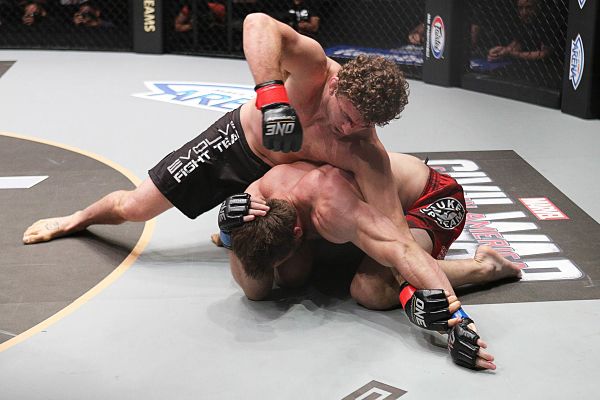 As an NCAA Division I athlete, he made it to the finals all four years he wrestled, placing in second twice, and winning twice. He was also an All-American all four years he wrestled, and finished his college career with a record of 153-8, only ever losing to the same two people. 91 of those 153 wins were pins, which is the No. 3 all-time record for pins in the NCAA Division I bracket.
After college, Askren continued wrestling nationally, and began wrestling internationally, winning gold medals in the Pan American Championships in 2005, United States Championships in 2008, and World Championships in 2009. All of that, along with being a 2008 Olympian, and that literally isn't even close to half of his resume in wrestling, those are just his biggest achievements.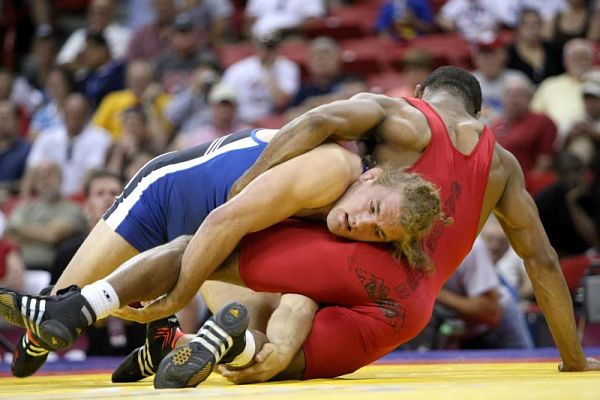 Askren won 19 of his first 20 MMA fights, going 19-0 (1 NC) and winning nine world championships on the way to making his UFC debut. He was thrown to the wolves right out of the gate, fighting guys like Dan Hornbuckle who was 21-2 when Askren was just 5-0, and defeating the undefeated Lyman Good for the Bellator Welterweight Championship in just his seventh professional fight. After defending his belt four times, he decided to change promotions, and went to ONE Championship.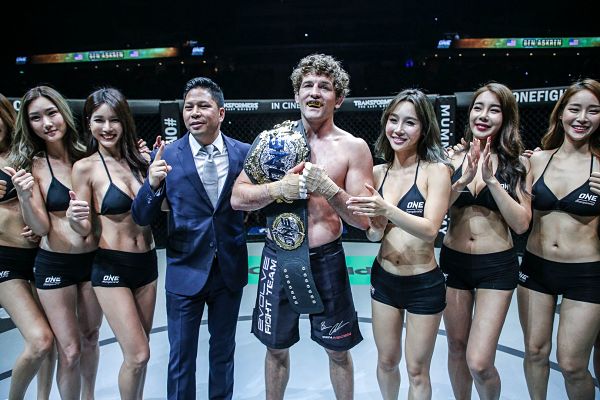 After winning his ONE debut, Askren won the welterweight title there as well, and defended it three times before retiring for a year. He ended up getting the shot he'd always wanted, which was a chance to fight for the UFC.
His promotional debut of course wasn't without controversy, but he still has the win on his record, and then there's really not much to say about his last fight. He got caught with one of, if not the most vicious flying knee ever thrown in a fight, and it was over before it started.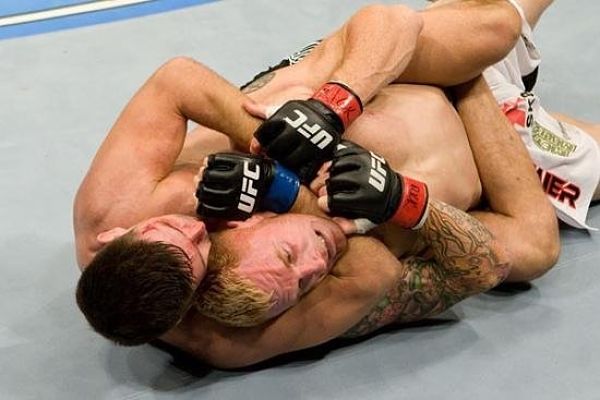 Demian Maia has been fighting the best in the world in the UFC since 2007, where he started off with five straight submission wins, two of which were over BJJ black belts. You see, there are black belts, and there are black belts. Demian Maia is a black belt, he's been universally considered the best BJJ fighter in the entirety of the sport of MMA for years and years at this point.
One thing that's very interesting about how Maia fights, he learned to wrestle. Most BJJ fighters don't learn wrestling like they should, and most certainly aren't effective at it, but Maia figured it out.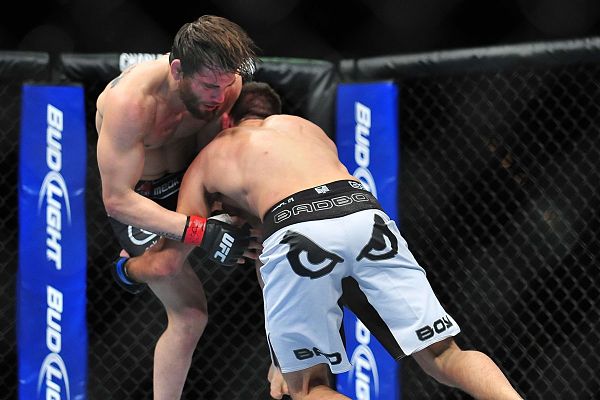 To take guys like Jake Shields down with three takedowns to Shields' one, to completely maul someone like Jon Fitch with seven takedowns to Fitch's zero, to also easily out-wrestling guys like Alexander Yakovlev and Ryan LaFlare, he's gotten to the point where he's not only elite on the mat, but he's also elite at getting the fight there.
Boasting a 4th degree black belt in BJJ, Maia, like Askren, is also a world champion in his respective art. He won a gold medal in the South American Championships in 2004, a silver medal at the ADCC World Championships in 2005, and a gold medal at the same event in 2007. Again, that doesn't even scratch the surface of his accomplishments, those are just the most notable. Maia is also a bit bigger than Askren, standing at 6'1" with a 72" reach, as opposed to Askren being 5'11" with a 71" reach.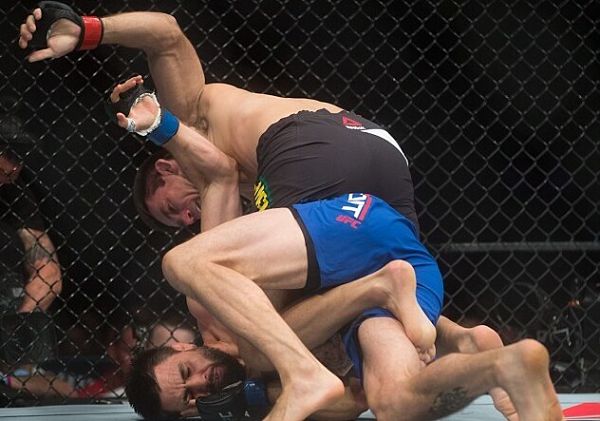 It's crazy to think, Maia is just as good as he's ever been at almost 42-years-old, and Askren turned 35 in July. It's unfortunate we didn't get to see him in the UFC until this year, but it's better late than never. He has however fought a good amount of elite competition; Douglas Lima and Andrey Koreshkov are both top welterweights, and he of course went 6-0 (1 NC) in ONE.
Many people thought those wins weren't legitimate for some reason, just because they're not UFC fighters. Now that we've seen some UFC fighters go to ONE however, we now know how elite they are, and Askren dominated them all.
The scrambles in this fight will be fun to watch, and perhaps quite unpredictable. Askren has the best scrambles in the sport, and Maia is right up there. Once this fight hits the mat, it's going to be a literal chess match, neither of them can afford to make a mistake against the other. It's interesting, both guys are great at taking their opponents down, but both are also great at getting on top if they're on the bottom.
These are two of the very best ground fighters to ever compete in the sport of mixed martial arts. We have the BJJ fighter that learned to make wrestling effective going up against the wrestler that learned to mix BJJ into his wrestling. Who wins this epic showdown between these MMA-Grappling studs?