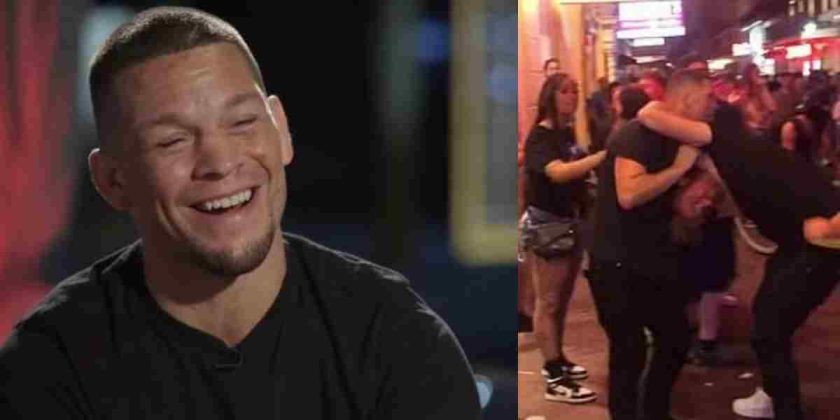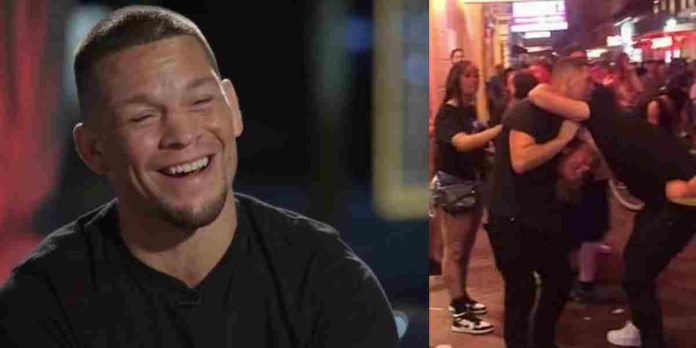 Despite legal troubles, Nate Diaz sees the funny side of his street fight with former amateur MMA fighter and TikToker Rodney Petersen.
Diaz was involved in a bar far that spilled onto the streets of New Orleans last month when the Stockton native was chased by Logan Paul lookalike Rodney Petersen, who crashed onto concrete after getting choked out by the UFC legend.
During a press conference held ahead of Nate's boxing match against Jake Paul, he was asked whether he thought it was Logan Paul who he choked out and this is what he had to say.
"You're gonna act like that wasn't Logan Paul? Come on…"
Diaz had been trading barbs with Jake on social media for quite some time, so fans were expecting a fiery press conference. Instead, the MMA veteran was pretty chill and praised his opponent as a motivated and hardworking individual.
"He's young, he's motivated, he's working hard," Diaz said. "I can see that. I'm sure everybody can see that. That kind of motherf***er is unstoppable. That's the kind of people I want to fight. That's why I wanted to fight Conor [McGregor] and the top guys. Any time I took time off from my fights when I wasn't fighting was because I wanted to fight a top guy, and they wanted to give me some lame ass motherf***er."
Even Paul was surprised.
"He was calm and respectful," Paul said. "I wanted to get him riled up because he talked that s*** on social media and said everything on interviews. But today when we were face to face, he acted like a bitch. He was just hella nice. It doesn't make any sense."
Diaz last fought at UFC 279, where he beat Tony Ferguson by fourth round submisison.
Who do you think will win the boxing match between Nate Diaz and Jake Paul?