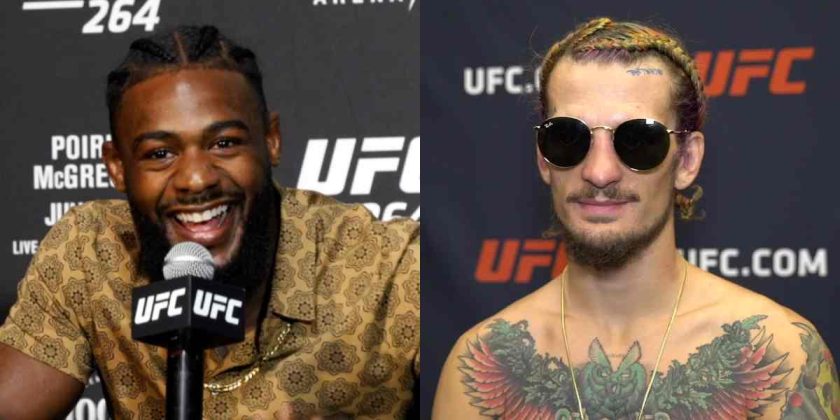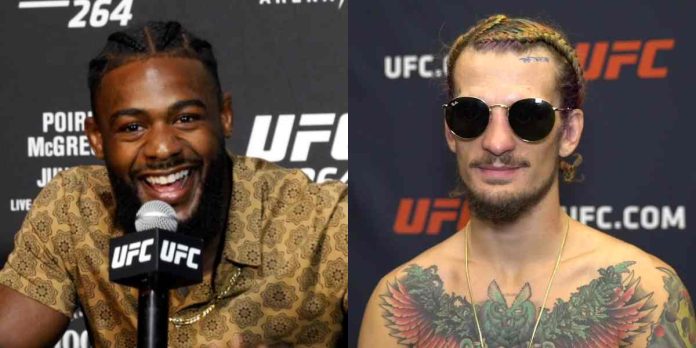 Daniel Cormier believes UFC bantamweight champion Aljamain Sterling will reach unimaginable heights of fame and recognition if he manages to beat Sean O'Malley in a potential fight.
Sterling is coming off an impressive title defense at UFC 288, where he beat Henry Cejudo by a split decision. During his Octagon interview, 'Funk Master' invited O'Malley to the cage and the two had a face-off, which confirmed that they will likely fight next.
Daniel Cormier On Aljamain Sterling
Despite three consecutive title defenses against Cejudo, TJ Dillashaw and Petr Yan, Sterling doesn't get the recognition he deserves, but that would change once he beats O'Malley in a potential fight.
"If Aljo can get through Sean, (it) will elevate Aljo to a point where it's undeniable," Cormier said while speaking on his YouTube channel. "Because for as good as Khabib (Nurmagomedov) was, he wasn't the Khabib we know today with 30 million Instagram followers until he beat Conor McGregor."
Cormier also spoke about the things he read from O'Malley's face-off with Sterling.
"First off, Sean O'Malley seems very confident going into the fight with Aljamain Sterling and why wouldn't he be when he hasn't really been tested in that way outside of Petr Yan?" Cormier said. "Two things stood out, though: One, Sean O'Malley looked huge. Aljamain Sterling is one of the biggest guys in that weight class. He's one of the tallest guys. … Secondly, he kept saying you're gonna fight much sooner than you think you are.
"What is Sean O'Malley alluding to? What does he know that Aljo may not even know yet. He's telling him he's gonna be cutting the weight right now because they're gonna fight again. I mean, are they gonna try to turn Aljamain Sterling around in three months, four months, to make him fight Sean O'Malley?"
Who do you think would win a potential fight between Aljamain Sterling and Sean O'Malley?