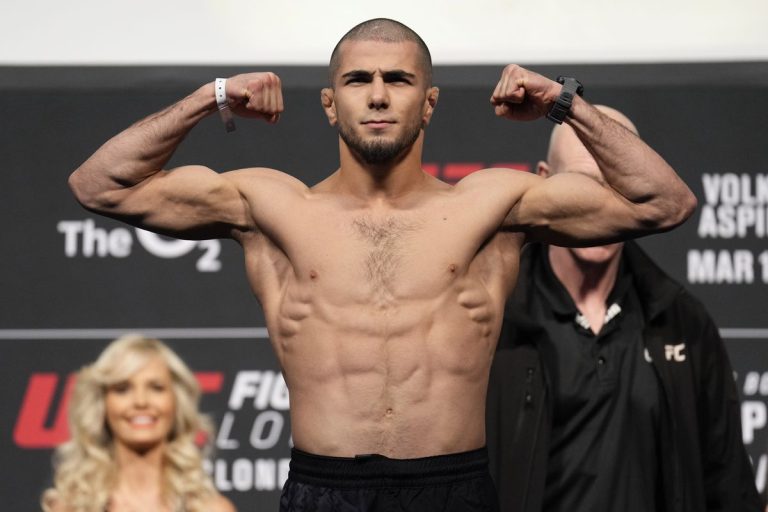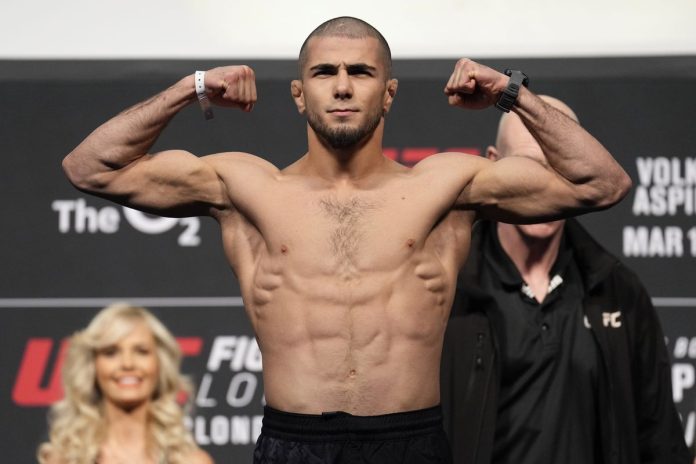 Muhammad Mokaev agrees with the fans who said that his fight against Charles Johnson at UFC London was boring, but he said he did what he needed to do in order to win.
Mokaev scored his second straight win in the UFC by scoring a unanimous decision win against Johnson at UFC London. Unlike his successful promotional debut, which ended in less than a minute, 'The Punisher's' most recent bout didn't impress some fans, as many labeled his performance as 'boring'.
Muhammad Mokaev On His UFC London Performance
In a recent appearance on MMA Fighting's The MMA Hour, Mokaev said that his fight was certainly boring, but he did what he could against a guy of Johnson's caliber.
"I'll agree myself, it was boring," Mokaev said. "It was boring, but I did what I could. The guy is 10 years older than me and the guy is not somebody that is s***. He's an LFA champion, he had a close fight against Brandon Royval — who is now ranked No. 6 in the UFC at flyweight division — he had a decision [loss] against Royval. He's a tough kid. And that's it, I thought I had done good."
Regardless of what some fans may think, Mokaev is happy with the win and is focused on becoming the youngest champion in the promotion's history.
"I'm happy. I'm happy with the victory," Mokaev said. "Listen, people are always going to talk. They're always going to say, 'This is boring.' If I get knocked out, if I do something wrong, they'll say, 'Oh, he's s*** striker. He should've wrestled where he's best at,' and stuff like this. I'll do what's good for me and when I take the belt people will say, 'He's the youngest champion.' That's what they'll say."
Do you think Muhammad Mokaev will dethrone Jon Jones to become the youngest title holder in UFC history?