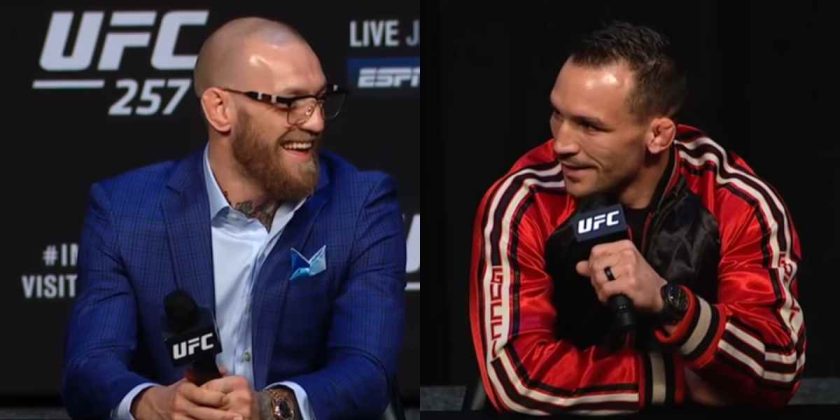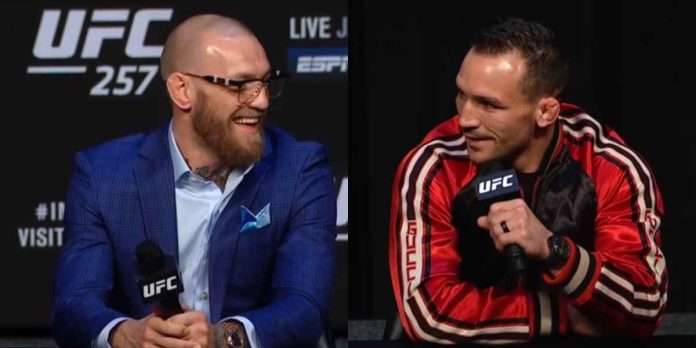 Michael Chandler has reiterated his desire to lock horns with Conor McGregor, but wants the Irishman to take his time and not rush his return to the Octagon.
Chandler has proved to be one of the UFC's best signings in recent years, and is coming off a highlight-reel knockout win over Tony Ferguson at UFC 274. His dream fight is McGregor, and even Dana White admitted that it would be a spectacle. 'Iron' Michael is currently linked to a potential title eliminator against Dustin Poirier, with the winner likely competing for the belt against the winner of the vacant lightweight title fight between Charles Oliveira and Islam Makhachev at UFC 280.
Michael Chandler On Conor McGregor
Although the lightweight division is already stacked, in a recent appearance on Brendan Schaub's Food Truck Diaries (as transcribed by MMA Fighting), Chandler said that McGregor's inclusion makes things a whole lot better.
"You've seen my handling of Conor," Chandler said. "At some point, do I want to fight the guy? Of course, but we do gotta cut Conor a little bit of slack. He broke his leg in half and everybody's calling him names, everybody's calling him out and doing all this stuff, everybody wants the fight. Also at the same time, let the guy recover. The sport of mixed martial arts, and especially the lightweight division, is better when Conor McGregor is part of it. But he needs to come back at the right time and not rush it. He snapped his leg in half.
"So, you got him out and if you're talking about Charles who wants a big money fight, he's minced no words, he wants the big money fight, he thinks he deserves it and I'm like, that's cool, do that. You deserve it. But when's he coming back?"
Who do you think would win a potential fight between Michael Chandler and Conor McGregor?