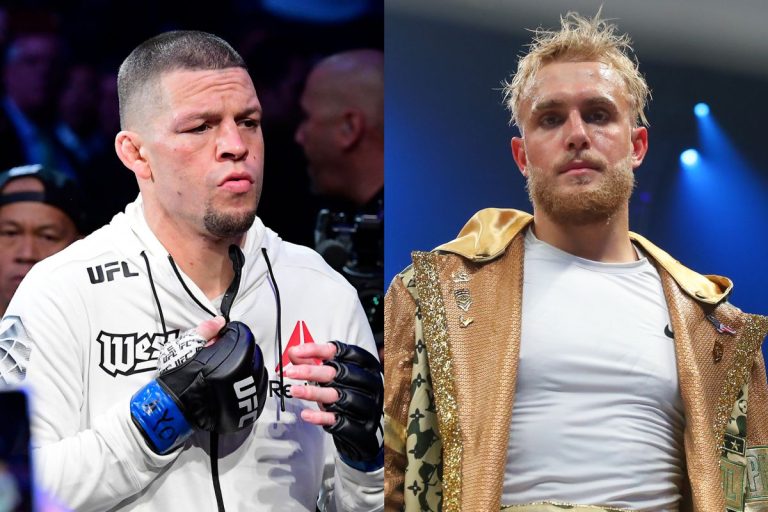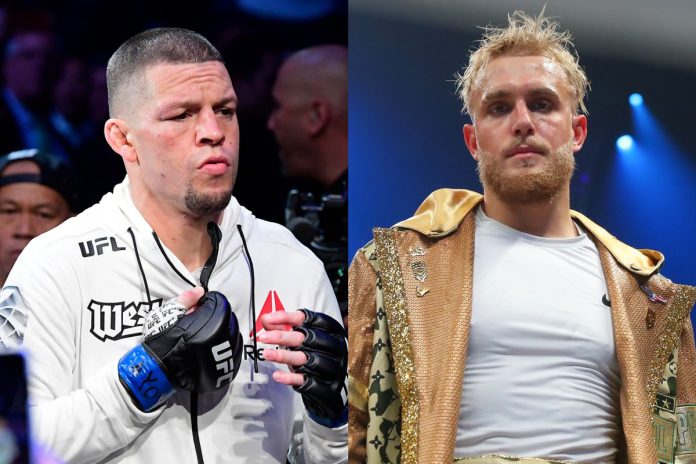 Jake Paul thinks Nate Diaz needs to do better.
Diaz will face Paul in a highly anticipated boxing clash in the first week of August. The two fighters spent months taking jabs at each other on social media prior to the booking of their fight, but since the official announcement, the Stockton native has either stayed quiet or said nice things about the YouTube sensation. That's exactly what Paul didn't expect.
Paul wanted Diaz to talk a lot of smack to promote the fight, but he thinks the UFC legend has 'rolled over like a bitch'.
"That's what I wanted – that's why I signed up for this – is to give the people a show and to squash this beef," Paul said while speaking to MMA Junkie. "He talked a lot more s*** to me before we signed up to fight. So, he's kind of being a bitch in that sense. I expected more out of him, and I expected him to carry that gangster attitude and to not take my insults. But he's pretty much rolled over like a bitch and has been quite boring, which pisses me off. But I'm used to carrying these promotions. It's no different in this one."
The good news is, the fight is expected to do big numbers despite Diaz's silence, according to Paul.
"I think it's going to surprise everyone," Paul said. "This is the most amount of interest we've had in terms of ticket sales, live gate. We're pretty much all sold out. The highest average ticket prices for any of my fights. The first time my opponent had this much traction on social media in terms of the posts he's making about it. So I think it can exceed expectations. I would be happy with 400,000 or 500,000 (pay-per-view buys)."
Who do you think will win?