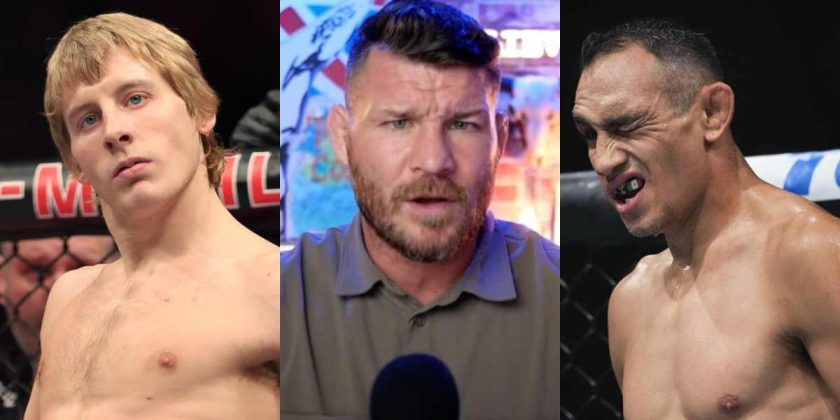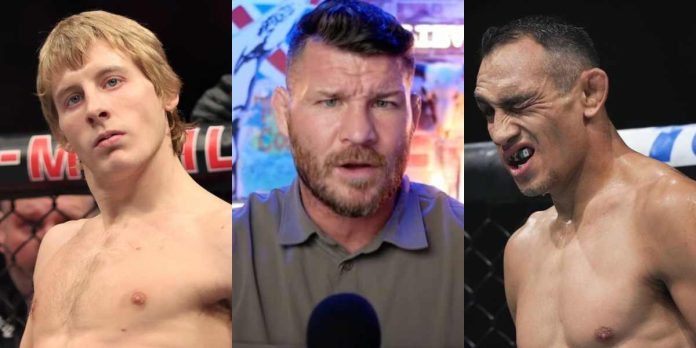 Michael Bisping has voiced his support for the highly-anticipated lightweight fight between Paddy Pimblett and Tony Ferguson, regardless of the differing opinions within the MMA community.
'El Cucuy' is aiming to end his six-fight losing streak at UFC 296, where he'll face Pimblett, who has won all of his first four fights inside the Octagon, most recently defeating Jared Gordon by a controversial decision.
The MMA community has mixed opinions regarding the matchup, with some going as far as saying that the UFC is deliberately giving the British star 'easy' fights. Bisping doesn't agree with that.
The former UFC middleweight champion says his compatriot has nothing to gain from fighting Ferguson.
"A lot of people on social media are talking s*** about this fight, and I don't understand it," Bisping shared his thoughts on his YouTube channel. "Paddy Pimblett is coming back, you have to give him a credible opponent, and Tony Ferguson is a wild motherf*****. It's as simple as that. He's a fighter, he will fight tooth and nail. You literally have to finish Tony Ferguson to prevent him from coming forward, there's no quit in that man.
"He's 39 years old, yes, he's taken a lot of damage, but he's also got a lot of experience," Bisping said. "Against Bobby Green, he was doing OK. Nate Diaz, he was doing alright, Michael Chandler, he dropped him in the very first round. Beneil Dariush, he went the distance, same with Charles [Oliveira] — and Justin Gaethje, until the end, he was doing alright [until he was] finished in Round 5. Tony Ferguson is still a dangerous man, make no mistake about that. And it's a really, really tough spot for Paddy Pimblett. It's a lose-lose. Already there's people out there talking sh*t, saying, 'They've just given Paddy somebody easy.' Tony Ferguson is not an easy fight for anyone."
Do you agree with Michael Bisping?