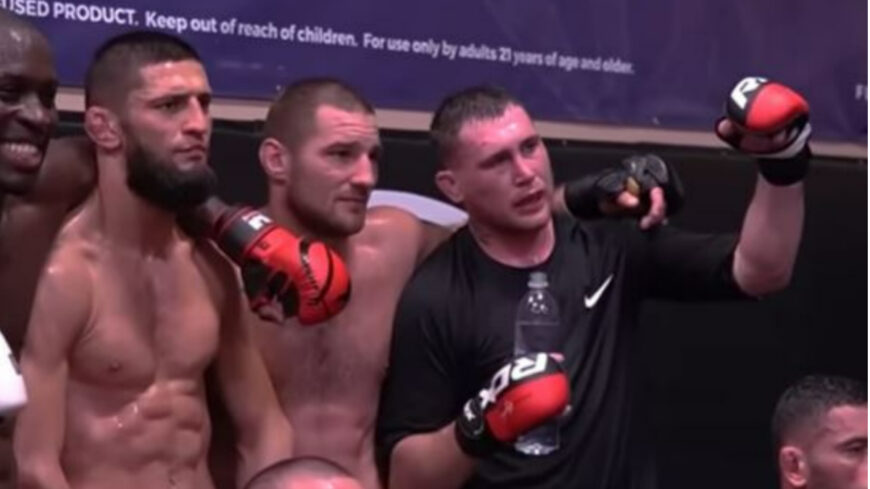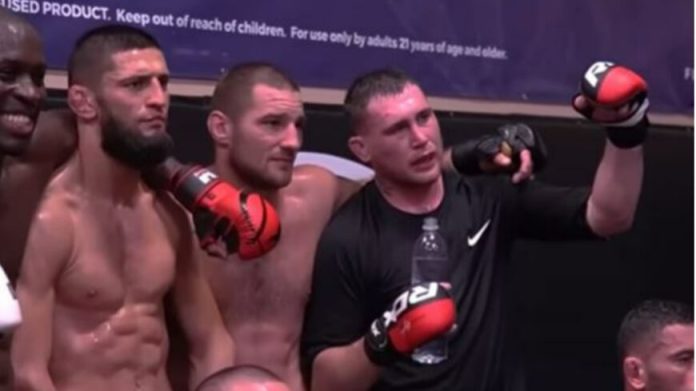 Khamzat Chimaev has showered praise on newly-crowned UFC middleweight champion, Sean Strickland.
Chimaev, who recently left Sweden and will now represent the United Arab Emirates in MMA, is scheduled to face Paulo Costa in a blockbuster middleweight fight at UFC 294 in Abu Dhabi in October. The bout will mark his return to the middleweight division, where he intends to continue competing.
Should he beat Costa, there is a good chance that 'Borz' will be the next in line to fight for the belt, and he's planning exactly that.
"Smash that guy [Costa], then it doesn't matter if it will by Izzy [Adesanya] or Strickland or somebody else," Chimaev said while speaking on his YouTube channel. "We coming for them. Strickland! Coming for him."
Khamzat, who typically doesn't praise other fighters, had some positive words for the new middleweight champion.
"He works hard, and deserves it," Chimaev said. "The guy is always in the gym. Now he has the belt. He has a good coach, and a good team. I've been there training with that guy. They deserve that belt. He has been active and fights with everybody. I don't know why the guys [at UFC] are waiting," he said, shaking his head. "Give that chance to me! They are hiding that belt from me. Anyway, like I said: when I smash everybody, they have to give that belt to me."
Strickland shocked the world at UFC 293, where he dominated Israel Adesanya to win the middleweight title by a comfortable decision.
Who do you think would win a potential fight between Sean Strickland and Khamzat Chimaev?