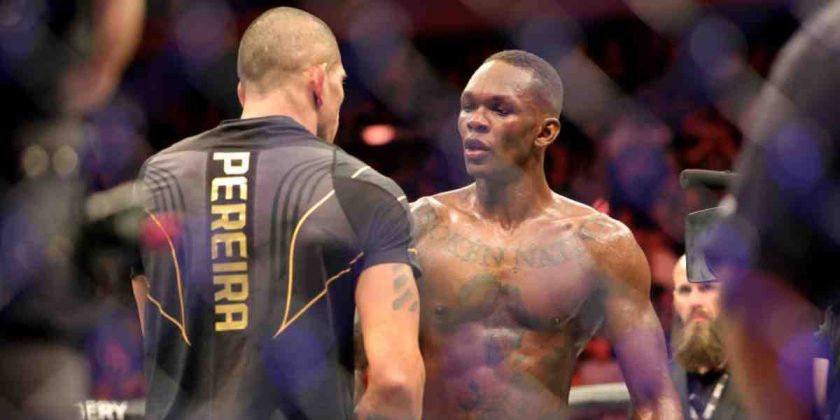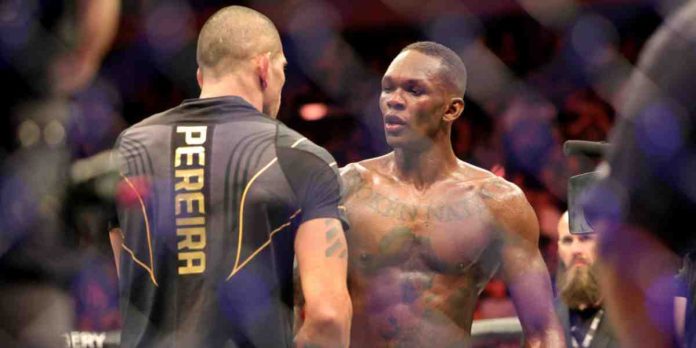 Alex Pereira has revealed that Israel Adesanya's trash-talking motivated him to sign with the UFC and knock him out.
Pereira signed with the UFC in 2021, and within two years, he got his shot at the middleweight title at UFC 281, where he defeated his old foe for the third time in their careers by knocking him out in the fifth round. Ahead of their rematch at UFC 287, the Brazilian looks confident and he believes he will end their one-sided rivalry once and for all.
Alex Pereira On His Motivation Behind UFC Move
During the UFC 287 Countdown (as transcribed by MMAJunkie), Pereira revealed how an Adesanya interview motivated him to join the UFC and turn his life from bad to worse.
"When Israel Adesanya joined the UFC, I started taking a close look because I had (an) interest in fighting in MMA," Pereira said. "There is a video of an interview with Israel Adesanya that motivated me so much. I felt challenged. And whenever there's a challenge, no one can hold me back. I wanted new challenges, and the UFC was it."
When Adesanya was asked about his twin losses to Pereira in kickboxing prior to the reigning champ's arrival in the UFC, this is what he had to say.
"He watches all my fights, and every time I fight, like clockwork, he'd try to put something out like, 'I beat this guy,'" Adesanya said. "At the end of the day, no one knows who the f*** he is, and he's going to be that guy when I'm world champion, when I'm a legend, he's going to be at some pub talking s*** about, 'I beat that guy one time.'"
Having failed to get under Pereira's skin with his trash-talking, Adesanya is staying quiet this time around. 'The Last Stylebender' recently said that he will let his fists do the talking when the time comes.
Who do you think will win the middleweight title rematch between Alex Pereira and Israel Adesanya at UFC 287?