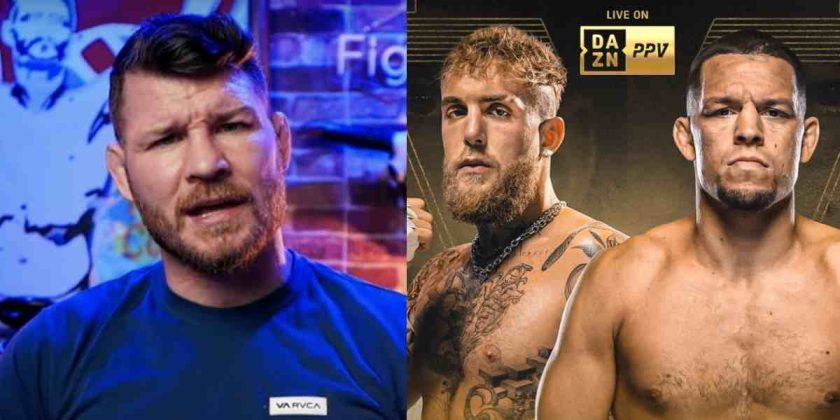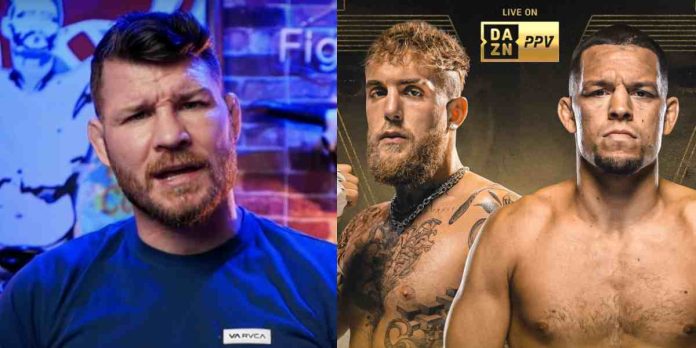 Michael Bisping has expressed his thoughts on a potential rematch between Jake Paul and Nate Diaz.
Diaz made his boxing debut in April when he lost to Paul by a decision.
Earlier this week, Paul announced on social media that he would be fighting again in December. However, he refrained from disclosing his opponent.
Interestingly, Diaz posted a poster of his rematch with Paul on Instagram, which he later deleted. Whether it was real or fake, Bisping isn't interested in a potential rematch between the two.
"The rematch, going down not in mixed martial arts as was heavily rumored, as was kind of agreed, as what people thought was going to happen," Bisping said while speaking on his YouTube channel. "But no, they're going to go at it once again in a boxing ring. The rematch that nobody wanted to see."
"Listen, I'm not hating on Nate Diaz or Jake Paul. But I don't really think there's a big appetite for this. Nate Diaz is a legend of the mixed martial arts game, he is. Him and his brother, maximum respect. But he went out against Jake Paul and he lost the fight and he looked like, if I'm honest, he didn't really take it too seriously."
Following their boxing match, Diaz offered Paul a whopping $10 million to fight him in an MMA cage. The YouTube sensation is currently signed with the PFL, whereas Diaz most recently fought out his UFC contract at UFC 279, where he defeated Tony Ferguson by submission.
Do you agree with Michael Bisping?