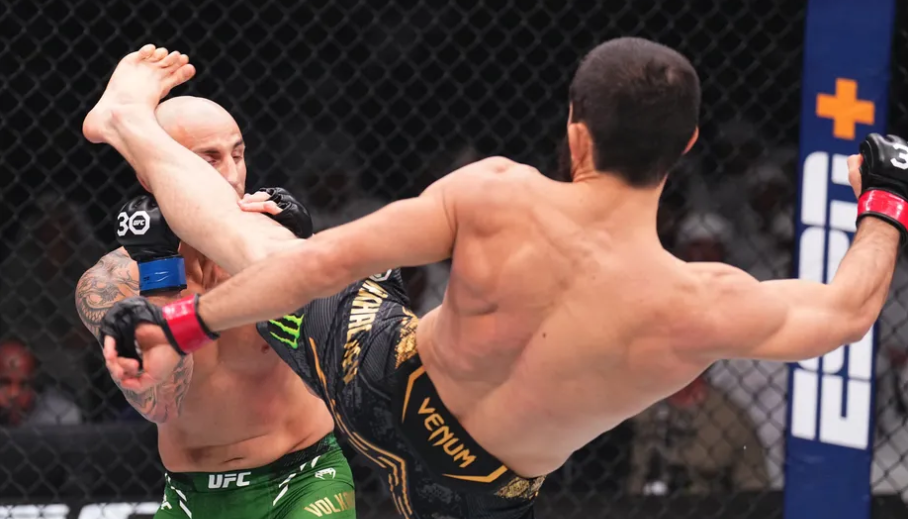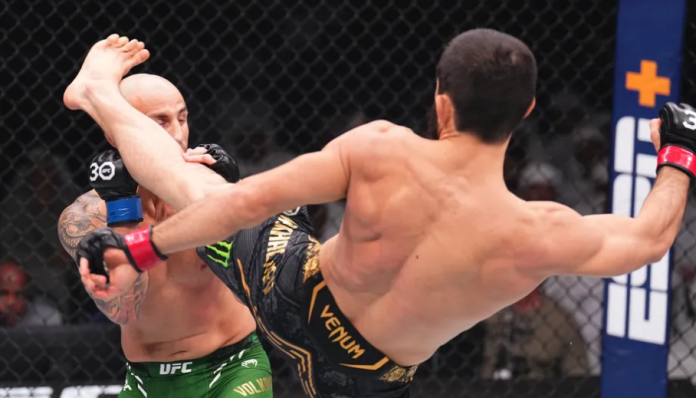 After knocking him out at UFC 294, Islam Makhachev has advised Alex Volkanovski to take a break.
Volkanovski stepped in on short notice to face Makhachev at UFC 294, where his dream of becoming a champ-camp ended when he suffered a first-round knockout loss thanks to a devastating head kick.
Despite the defeat, Volkanovski is determined to stay active and is looking to make a return to the Octagon in January, likely in a featherweight title defense against the undefeated sensation, Ilia Topuria.
"I need to be busy," Volkanovski stated in the UFC 294 post-fight press conference. "Again, it's just I think my purpose obviously now is family and fighting. When I'm not fighting, I don't feel like I'm ticking all the boxes. I need to be ticking all the boxes. I don't like wasting time."
However, Makhachev thinks Volkanovski should take some time off and allow his body to recover from the recent knockout.
"He has to (take a break). He has a big cut on his eye. He (took) a very good kick. That's why he has to take some rest, 100 percent," Makhachev said at the UFC 294 post-fight press conference about Volkanovski. "If he's smart, if his team is smart, he has to take a couple of months rest because this is not like I choked him or body kick. This was a head kick. Not just his coach, but his doctor and his team have to make (that) decision."
Do you agree with Islam Makhachev?