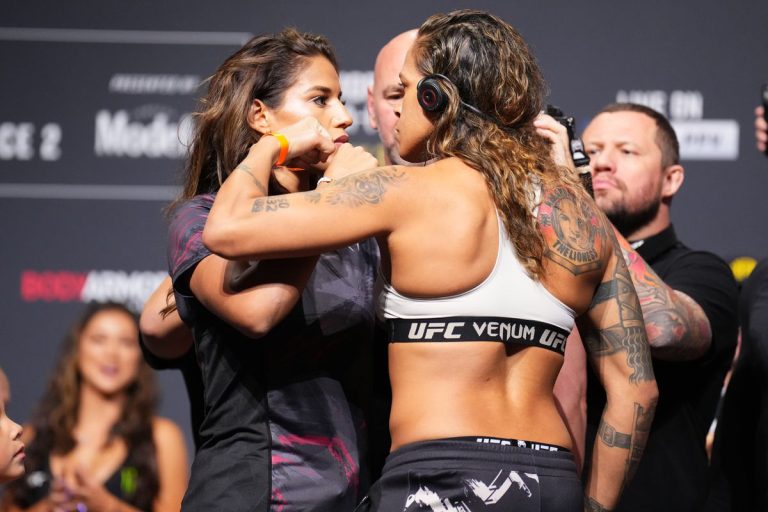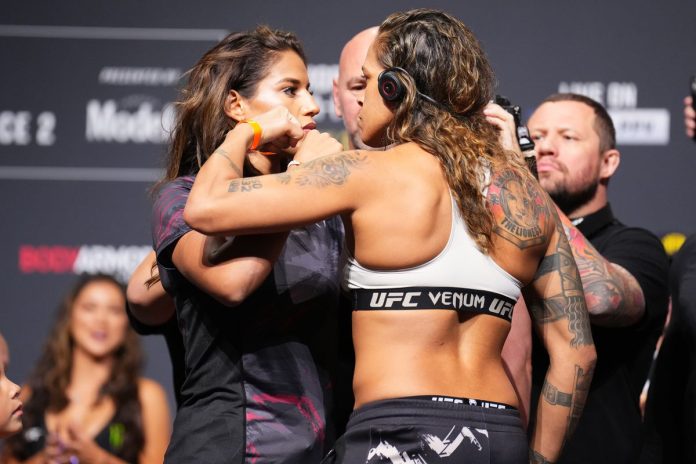 Michael Bisping has explained why he thinks a third fight between two division UFC champion Amanda Nunes and Julianna Pena doesn't make any sense.
Pena shocked the world in their first fight, where she submitted Nunes in the second round to win the bantamweight title at UFC 269. Nunes had a solid first round, but lost her sheen in the second round, allowing her arch-rival to capitalise and pull off the upset.
Nunes avenged her loss to Pena by scoring a dominant unanimous decision victory at UFC 277, reclaiming her title and becoming a two-division UFC champion for the second time. Not only did 'The Lioness' have success on the feet in the first couple of rounds as she secured three knockdowns in the second round, but she also dominated 'The Venezuelan Vixen' on the mat.
In a social media post after the fight, Pena called for a trilogy, but Bisping doesn't think there is a need for a rubber match.
Michael Bisping On Nunes vs Pena 3
Speaking on his 'Believe You Me' podcast (as transcribed by MMA Junkie), Bisping said Nunes doesn't need to fight Pena again because she proved in both their bouts that she's the better fighter.
"I don't think we'll see anything different, a different performance," Bisping said. "I think Nunes is the better fighter. I think that was clear. That was clear in the first round of the first fight, as well. She got tired, and that's not Julianna Pena's fault. That all belongs on the side of Nunes. Fail to prepare, prepare to fail. COVID, whatever, it's got nothing to do with Julianna. You cannot take away from her performance because her opponent got tired. But I think we clearly saw that she's the better fighter, so we don't need the rubber match."
Do you agree with Michael Bisping?