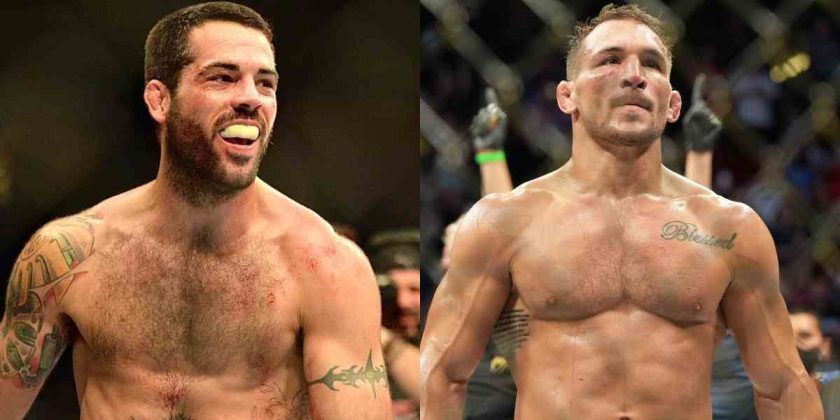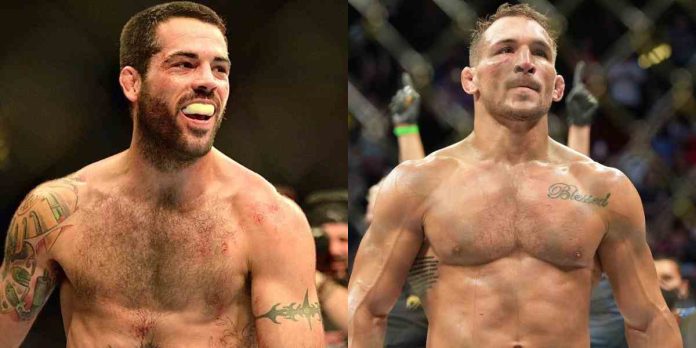 Matt Brown believes Michael Chandler has the potential to be a UFC champion, but his willingness to throw caution to the wind is hurting his legacy.
Chandler is 2-3 in the UFC, but his fights have kept fight fans on the edge of their seats. The former Bellator champion is a very explosive striker and an even better wrestler. He doesn't always wrestle however and fights fire with fire against some of the best strikers in the division, something that doesn't sit well with Brown. Given the success grapplers like Khabib Nurmagomedov, Charles Oliveira, and Islam Makhachev have had in the division, many believe that 'Iron' Mike will have a lot of success as well if he mixes things up.
Matt Brown On Michael Chandler
In a recent appearance on MMA Fighting's The Fighter vs The Writer podcast, Brown said that Chandler could be a UFC champion if he fights strategically.
"He needs to fix his strategy," Brown said. "In my particular style, that's just how I fight. That's how I beat guys. I go in, I wear them out, I make it a tough fight, kind of a Dustin Poirier kind of thing. We go in, we make it dirty, make it grimy, and guys get worn out and overwhelmed by it.
"Now Michael Chandler, we get the feeling — at least me and you and the people watching — he doesn't have to do that. He is fighting for the fans. There's basically two different ways to fight. Do you want to fight for the fans or do you want to fight for yourself and win?… Chandler we see the ability to go out there and win titles. I think most of us assume, we don't know for sure, but we assume he probably could have beaten Dustin Poirier with a smart strategy. But he's playing Dustin Poirier's strategy. He's playing Justin Gaethje's strategy when he does that. Take them out of their game if you have the ability to do that."
Do you agree with Michael Chandler?