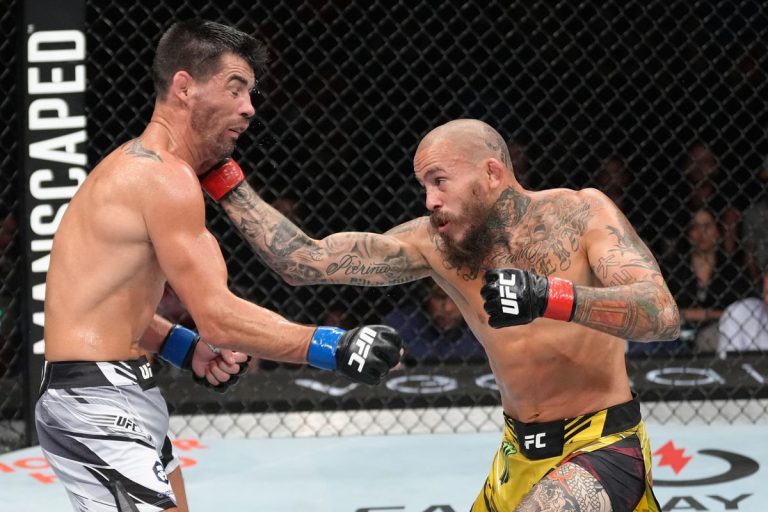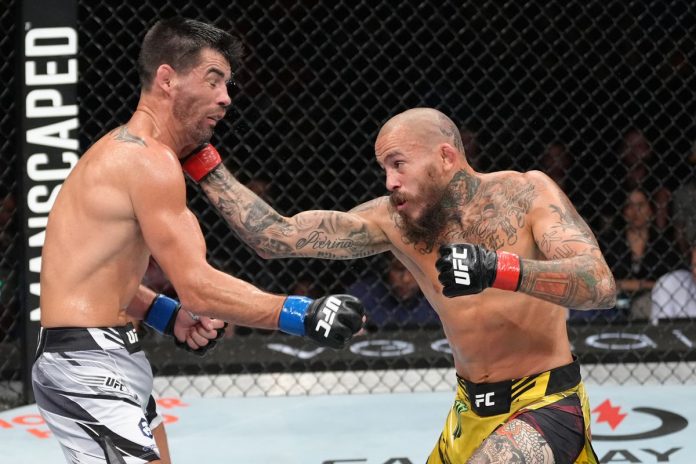 Marlon Vera believes he deserves to fight the winner of the bantamweight title fight between Aljamain Sterling and TJ Dillashaw at UFC 280 next month.
Vera is currently riding a four fight winning streak, with his most recent win coming against former UFC bantamweight champion Dominick Cruz by fourth round knockout at UFC San Diego. UFC 280 also features another crucial 135-pound fight between Petr Yan and Sean O'Malley, both of whom are interesting matchups for 'Chito', given his history with 'Suga' Sean and his desire to fight the Russian.
Cory Sandhagen has also called Vera out, but despite the many fight options he has, he is hoping that his next fight will be for the belt.
Marlon Vera On His Next Fight
During a recent appearance on MMA Fighting's The MMA Hour, Vera said that he believes his performance against Cruz was good enough to earn him a title shot.
"I would love to (fight for the belt)," Vera said. "It could happen after what happens in Abu Dhabi [at UFC 280]. It really comes down to performance. Show me what you can do. I gave you what you want. Winning is great, winning is the most important thing — it's not the only thing. It's the most important thing, f*** the rest, but winning like that is what [makes] you go [up], and you just keep going to the other place, just keep climbing ahead. That's what they want. They want some clean s***. They want to be like, 'Oh, f***! They love it!'
"I'm not full of s***. I don't waste my energy on things I cannot control. The UFC likes me? Yeah, sure. They love me. Dana likes me? 1,000 percent. They want me to be a world champion? Sure. I sell the arena. If that arena would be with 3,000 people, 4,000 people, they're like, 'OK, we have a little problem. Maybe just keep winning like that to see what we can do.' The way I won, how I put the crowd on their feet, that's all they want. All the smoke, and I have it."
Do you agree with Marlon Vera that he deserves a title shot?