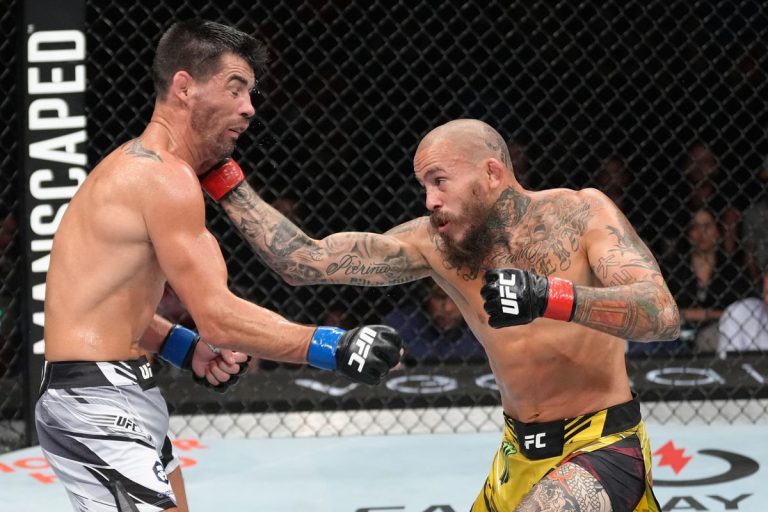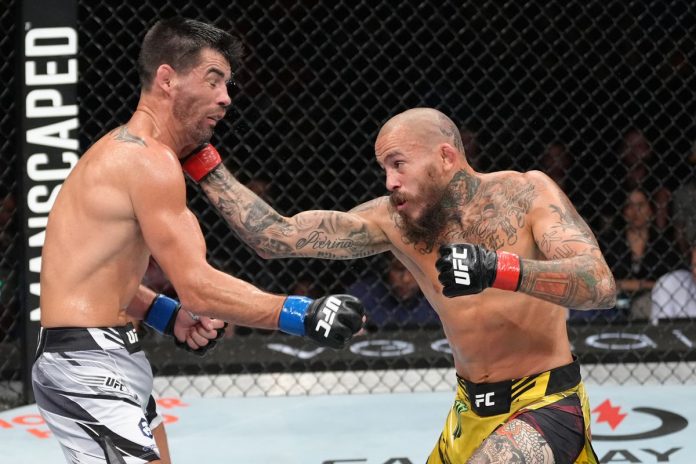 Marlon Vera has said he has a massive amount of respect for former two time UFC bantamweight champion Dominick Cruz, but believes that his fighting style is "low level".
Vera hit a home run at UFC San Diego, where he brutally knocked out Cruz in the fourth round of their headliner. 'The Dominator' started off well, using his boxing combinations, kicks, takedowns, feints and movement to bag the first couple of rounds, but the Ecuadorian found his rhythm in the third round, as he was able to make reads on his opponent and land regularly, before knocking him out in the fourth round.
During the UFC San Diego post-fight press conference, Vera rubbed salt into Cruz's wounds by saying that his fighting style is "very low level" and "not the best for MMA".
Marlon Vera On Dominick Cruz
In a recent appearance on MMA Fighting's The MMA Hour, Vera explained why he believes Cruz's fighting style is "low level".
"I'm going to explain a little bit when I say the low level thing," Vera said. "Talking about fighting technique, it doesn't matter what your style is. We've got a guy like Israel Adesanya, he's very flashy, he's very technical, but he has a real solid base. His technique is sharp as f***, but he's really flashy. With Dominick, the … movement that he does, me and my coaches, we think that's a low-level style to do MMA. It's just our opinion. It's not a fact, but maybe we prove it because of the way that we finished him. But I wasn't talking s*** like he sucks. I don't think he sucks. It's the movements we don't think work for MMA, because there's kicks, elbows, knees. There's so much more you can run into. Yeah, you make a little trick, sure, but he's not having a good base.
"When I say good base, I mean proper fundamentals. Throw good combos, move well, move your feet correctly, instead of just doing crazy back and forth [movement]. It makes a little harder, but it's not technical or correct for us. That's an opinion. Yes, I said it like that and I mean, it just sounds a little f***ing up, it sounds like I was talking s***. I wasn't talking s***. I do respect him. … I have respect for him and I appreciate what he did, because without a guy like that, maybe bantamweight wouldn't be what it is."
Do you agree with Marlon Vera?