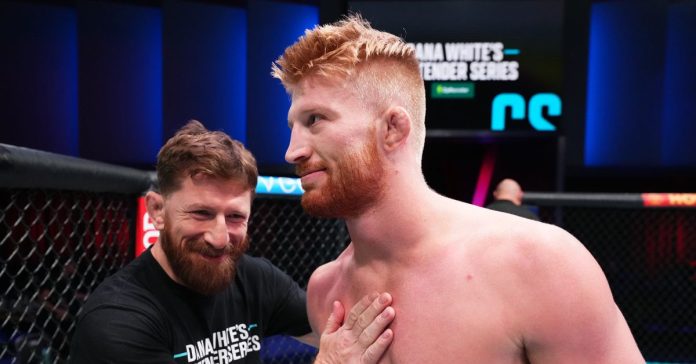 Despite competing in only two professional MMA fights, Bo Nickal believes he has the skills to defeat the best middleweights in the world, including UFC champion Israel Adesanya.
The three-time NCAA Division I National Champion most recently competed in Dana White's Contender Series, where he submitted Zachary Borrego in little over a minute, but was not offered a UFC contract due to inexperience. Dana White said that the highly touted prospect will be given another chance to compete in DWCS, and if he wins, he'll enter the UFC roster.
While Nickal doesn't mind racking up a few wins before competing against the best fighters in the division, he believes he's ready to lock horns with anyone in the middleweight top 10, even at 2-0.
Bo Nickal On Israel Adesanya
In a recent appearance on MMA Fighting's The MMA Hour, Nickal was asked about a potential fight against Adesanya, to which he said styles make fights and he's super confident that he'd beat 'The Last Stylebender'.
"I would love that fight," Nickal said. "That's like a dream matchup for me. Obviously with all due respect, he's one of the greatest middleweights of all time, a great champion, but I think people say this a lot — styles make fights. With that being said, I feel confident in that matchup. I feel very good about it, and I would love to have that fight at some point in the future. That would literally be a dream for me.
"I would be absolutely confident in that fight [right now]. That's a fight to me, I'll say again styles make fights, and I would be extremely happy with that matchup right now. I don't really see anybody really stopping me from doing what I want to them at the end of the day."
Adesanya will defend his middleweight title against arch-rival Alex Pereira at UFC 281 in November.
Who do you think would win a potential fight between Bo Nickal and Israel Adesanya?