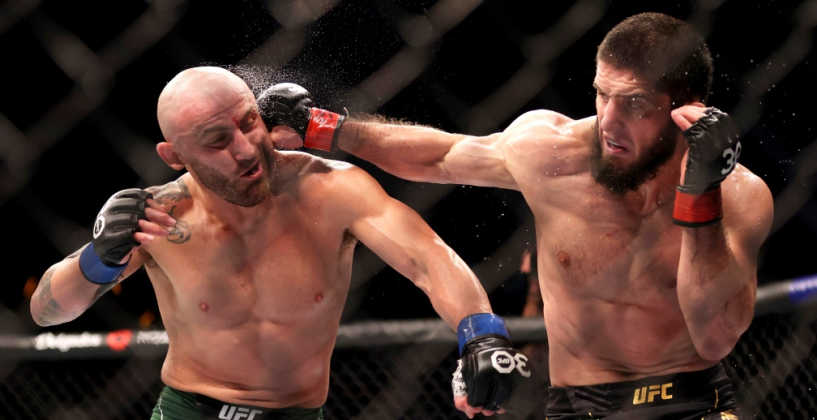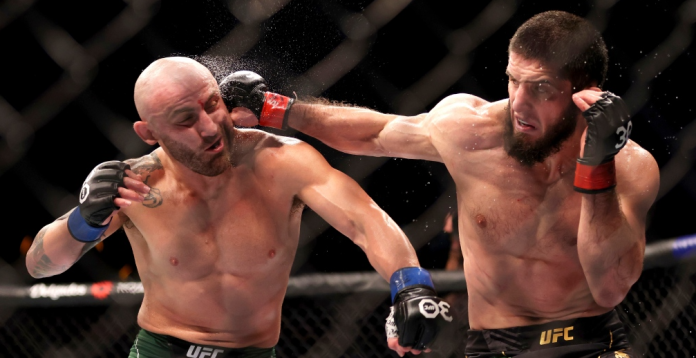 Islam Makhachev's head coach, Javier Mendez, has shared his thoughts on his upcoming fight against Alexander Volkanovski at UFC 294.
According to Mendez, Volkanovski will exhibit a more aggressive approach this time around.
The UFC lightweight title fight on October 21 at Abu Dhabi's Etihad Arena was initially planned for Makhachev and Charles Oliveira.
However, Oliveira's injury led to his withdrawal, and now Volkanovski steps in to challenge Makhachev for the title.
This is Volkanovski's second title opportunity against Makhachev within a year, with the first one taking place at UFC 284, where the Aussie lost by a razor-close decision. But despite the short notice, 'The Great' has earned widespread acclaim for his bold decision to face the reigning champ.
In a recent interview, Mendez shared his thoughts on how Volkanovski will tackle the fight.
"He's going to do more," Mendez said during an interview with Submission Radio. "He's going to take chances. He's going to take more chances than last time. He's not going to be worried about the takedowns, because he's obviously survived the ground last time, and he also did his best work on the ground, not in the standup. So he's not going to be afraid of anything. And that's the one thing I feel he's going to do, is he's going to come, and he's going to come throwing.
"He's not going to be too cautious. He's just going to come because he feels he can handle whatever it is when he has to throw. But we'll see. I mean, you can feel whatever you want to feel, but when you're in there, it's not what I think, it's not what you think, it's not what anybody thinks, it's what these two are going to do. And can they handle it? I'm saying yes, but who knows."
Do you agree with Javier Mendez?