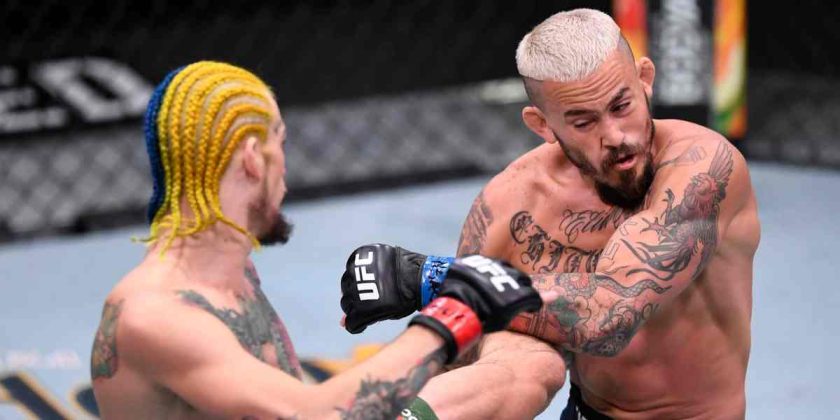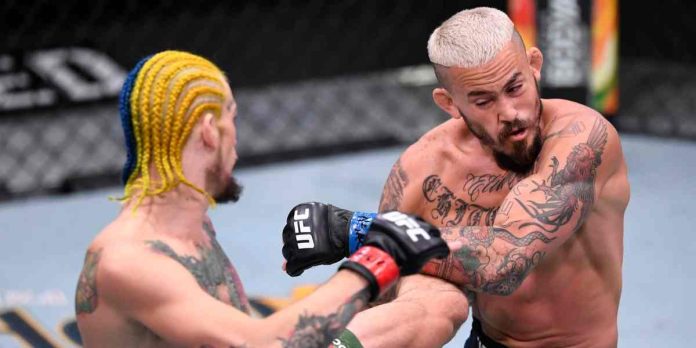 Aljamain Sterling believes there is a strong likelihood that Marlon Vera will secure another victory against Sean O'Malley.
O'Malley is willing to give Vera a go at his belt since he wants to avenge his only career loss, which came at the hands of 'Chito' at UFC 252.
Should the two battle in a clash for the ages in the near future, Sterling, who lost his bantamweight title to O'Malley at UFC 292, thinks Vera will likely win again.
"There is a good chance that 'Chito' can actually beat Sean O'Malley," Sterling said while speaking on his YouTube channel. "And I know people are saying this is an easy win, but this is how deep the division is. I'm saying right now I'm predicting an upset. I'm predicting an upset that 'Chito' is going to beat Sean again. If you watch the first fight with them, Sean does the same thing. He throws one-off shots. 'Chito' was just walking him down and eventually he threw the one kick – OK, let's erase the kick. We saw what happened when he hit the ground. The leg has nothing to do with him defending punches and elbows from his back. I would imagine that the fanbase would agree with that, right? But on the feet, people are saying he's too slow, he's too hittable, he starts too slow. O'Malley is not a knockout artist. He hasn't knocked out Petr Yan. They're going to say, 'Oh, he knocked you out.' Guys, he did not. Come on, let's be real. I ran into the shot the same way I did with Marlon Moraes."
"I don't run into the shot, he hits me with that shot, I'm still standing. … But you look at the 'Chito' fight, he's not one-punching 'Chito' unless 'Chito' was to run forward the same way I did and get sniped. It's not happening. 'Chito' stays in the same spot, and he's going to sit there, be patient, walk him down, hands up, he's going to throw those long kicks, he's very durable. I think we've seen that even in the Sandhagen fight. He's got a great gas tank. Sean gets tired. I'm not being a hater, just calling it what it is. There's a very good chance that 'Chito' is going to get this upset."
Do you agree with Aljamain Sterling?