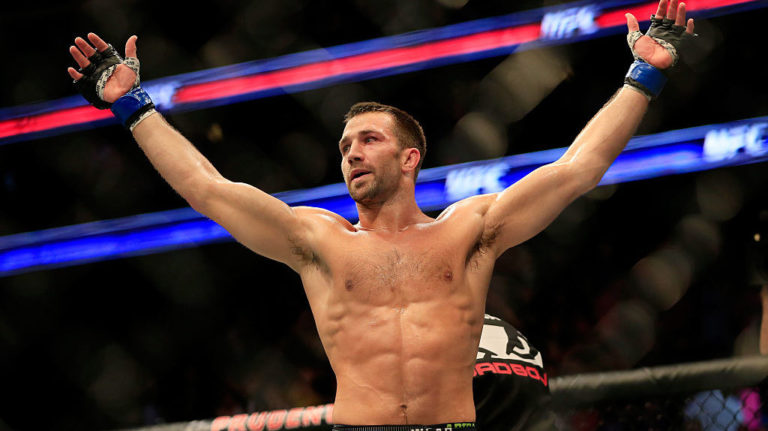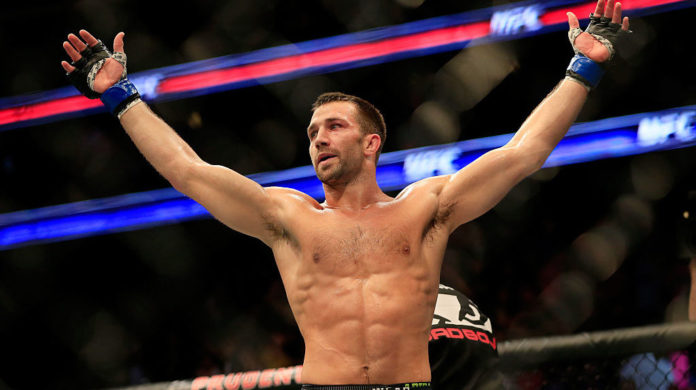 Luke Rockhold isn't happy with the fact that the UFC hasn't increased fighter bonuses despite making close to a billion dollars every year.
Rockhold will make his comeback next weekend at UFC 278, where he will lock horns with Brazilian powerhouse Paulo Costa in a crucial middleweight matchup. He's currently riding a two fight losing streak and has lost three out of his last four fights, with his most recent loss coming at the hands of Jan Blachowicz in 2019.
Luke Rockhold On The UFC's 50G's
The former middleweight champion has been a vocal critic of the UFC pay structure, and has also slammed Dana White for allegedly pushing narratives that make fans dislike fighters. ­Speaking to MMA Fighting, Rockhold said that although the UFC is making billions every year, the standard $50,000 bonus amount hasn't changed.
"F***ing $50,000 bonuses going on for two decades," Rockhold said. "Like, what the f***? The valuation of the company's going up f***ing billions of dollars and we're still stuck on $50,000 bonus checks? What the f*** is this? People need to wake up.
"Remember when they were doing $100,000 bonuses when Jake Shields fought Georges St-Pierre? Now we're still stuck on $50,000 bonuses. I mean how many billions have we gone up in valuation since that fight — and we're still tracking backwards and they're still f***ing us on pay. People need to shut the f*** up, 'Oh, bonus $50,000!' It's becoming a thing. Let's get $200,000 — $200G's, motherf***ing. That's what you want to hear. The company needs to be reworked a little bit."
The UFC has on a few occasions increased fighter bonuses. At UFC 100, the promotion increased fighter bonuses to $100,000, whereas at UFC 129, the bonuses were increased to $129,000. The UFC most recently increased bonuses to $75,000 at UFC 262 after Tony Ferguson asked Dana for it during a pre-fight press conference.
Do you agree with Luke Rockhold?