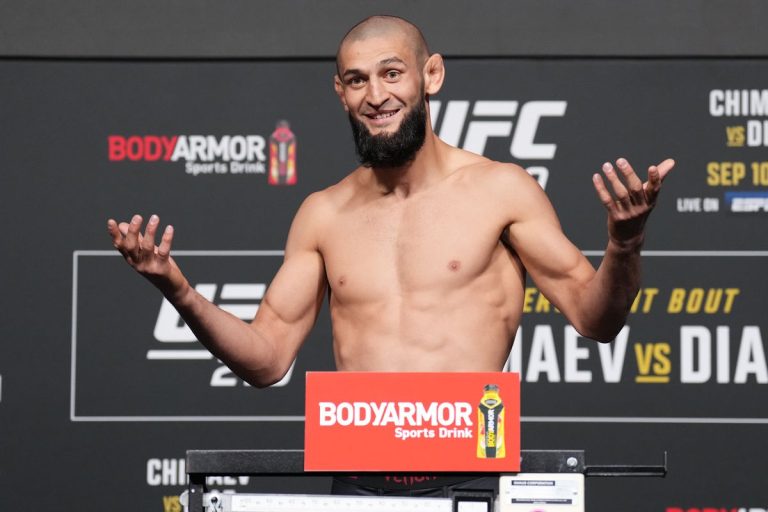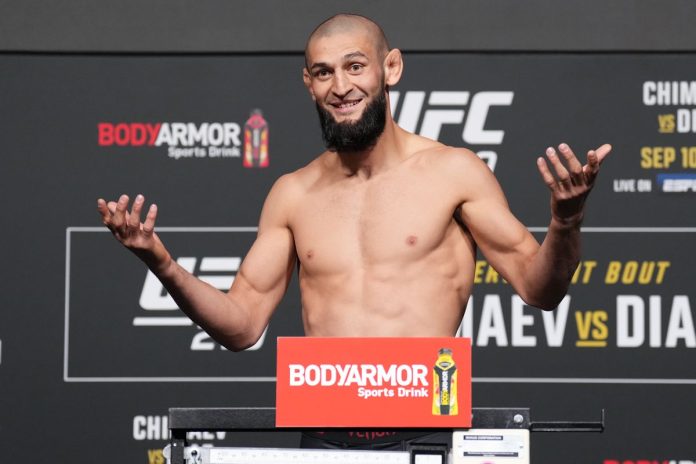 Khamzat Chimaev has fired back at Alex Pereira and Jorge Masvidal, both of whom are set to compete at UFC 287 on Saturday night.
Since joining the UFC, Chimaev has competed in both the UFC welterweight and middleweight divisions. For now, he is focusing on the 185-pound division, and according to Dana White, he's potentially one big win away from a title shot. The Swedish-Chechen recently said that he'd beat 'Po Atan' in the first minute if they ever fought.
Pereira was asked about Chimaev's comments during a recent press conference and he refused to respond. "Chimaev, I'll not even talk about him," is what the reigning champion said.
Chimaev fired back by telling Pereira to not "be afraid" and that he wouldn't hurt him a whole lot if they fought.
"Don't be afraid boy, I promise I'll make it really fast, see you soon," Chimaev tweeted.
Masvidal also took a few jabs at Chimaev by saying that he doesn't think 'Borz' would last very long in MMA. 'Gamebred' also accused him of taking steroids.
"I don't think guys like that – he had already retired at some point because he caught Corona [COVID], or the flu, I don't know," Masvidal said. "He made this whole big stink. I don't know, personally, if he'll be around this sport much longer."
Naturally, Chimaev didn't hold back and trolled Masvidal by posting a couple of photos, one of him laying flat on the canvas after getting knocked out by Kamaru Usman and one of him getting submitted in Bellator.