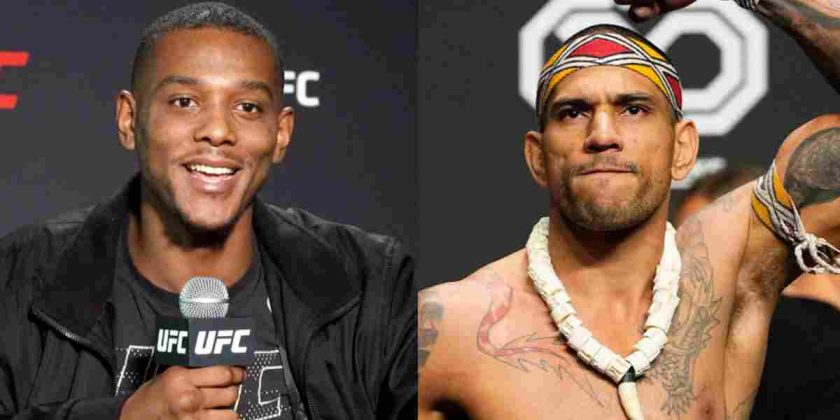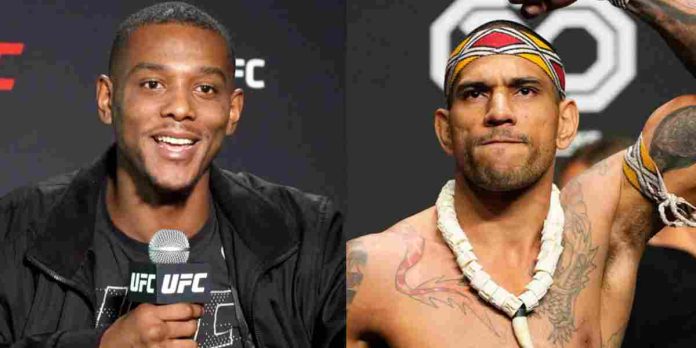 UFC light heavyweight champion Jamahal Hill has given his thoughts on his middleweight counterpart Alex Pereira ahead of his fight against Israel Adesanya at UFC 287.
Pereira will put his middleweight title on the line against Adesanya at UFC 287, and if the Brazilian manages to keep the belt wrapped around his waist, he may move up to light heavyweight to face Hill, who recently said that he would accept a fight against him in a heartbeat.
"They tell me he might come up [to light heavyweight]," Hill said. "Come on in my boy. Whenever he decides. Oh yeah, I can go up there and f*** him up. Come on in my boy, all that smoke. I was there [in New York], I watched [UFC 281] live. All respect to Izzy but I'll knock Pereira the f*** out."
Jamahal Hill On Alex Pereira
In another interview, Hill was asked how he thinks a fight against Pereira would play out, and this is what he had to say about it.
"Come on in," Hill said in an interview with Andrew Capucetti of Inside Fighting. "I'm here for everybody. Just put a dish on the plate so I could eat. [It would be a] dominant victory for me — dominant. I don't care what nobody [says] — dominant. I would dominate him."
While Pereira is indeed an option, Hill will likely put his title on the line against former champion Jiri Prochazka, who vacated his title last year due to a shoulder injury.
Who do you think would win a potential fight between Jamahal Hill and Alex Pereira?